Amazon has launched Simple Email Service (SES), a new component of its Amazon Web Services (AWS) platform designed to help businesses send bulk e-mails. No, not spam. They aren't too keen on the "S" word over at Amazon and, in fact, many safeguards are in place to prevent abuse.
There are already a lot of bulk e-mailing services, of course, and anybody can download software that turns an old PC into a bulk mailing machine. However, SES focuses on deliverability–essentially, a measure of quality defined by how many of your messages actually get through without smashing against brick walls put up by ISPs or recipients.
Being a huge online business, Amazon's no stranger to sending bulk e-mails, and this appears to have inspired SES. Indeed, it's in Amazon's interest to prevent the system from being abused because that could lead to blockage of its own e-mails, not just those of its customers.
As with all AWS offerings, the prices are pretty good too. There's no charge for customers who send up to 2000 e-mails per day via an Amazon Elastic Cloud Computing (EC2) instance, although bandwidth charges still apply, as they do to all AWS services. Once you've passed the 2000 mark, you'll be charged 10 cents per thousand messages.
But that's in the future. Before then you'll have to earn Amazon's trust, which involves spending time in what they call the SES sandbox. Here you can set up mailing lists but must verify e-mail addresses in the usual way, by asking the recipient to click a link in the message. Following this, you can send 200 messages per day, and the system will limit throughput to one message sent every second.
Amazon claims the sandbox is designed to help refine sending processes and technologies, but it's also a good way to ensure nobody leaps onto the service and begins to abuse it wholesale.
Once you've passed the first hurdle, you need to contact the SES people and have them grant you "production access." This is a human-reviewed procedure. Somebody will look at the kind of bouncebacks you've been getting and complaints that have been received.
Once production access has been granted there's no longer any need to confirm recipients. You're now trusted, up to a limit. You can add any address, and send up to 1000 e-mails every day. You'll still be throttled to one e-mail sent every second, but as time goes on–and assuming your bouncebacks and complaints don't start increasing–this will speed up to 90 messages per second within a few weeks. Similarly, you'll be able to send up to a million messages every day within a few weeks.
Higher sending rates and more messages per day are possible, but only with special permission from the SES people.
All of this might sound irritating, and it certainly makes migration from an existing bulk mailing provider (or setup) difficult. But it's in place to ensure that SES's deliverability quality remains high. For example, ISPs don't take kindly to suddenly receiving a flood of e-mails from a particular organization and consider it an indicator of spam. The SES staff listen for complains from ISPs.
SES will even filter and block e-mails sent through the service for typical signs of spam.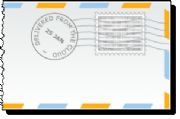 To use the service, you'll need to configure your mail server software to send through SES, which is perhaps the most straightforward way of using the service, although an application programmer's interface (API) is also available, which can be accessed via a command line (and is therefore scripted). Bearing in mind that the service is free for EC2 users, it would make sense to migrate your mail transfer agent (MTA) software to EC2, if you haven't already.
So why use SES over any other bulk e-mail service?
Arguably, the biggest draw is scalability. With SES you can start small with your messaging and then work bigger when the time comes, all without any effort or noticeable drop in performance. Additionally it will tie in with any existing EC2 and S3 usage you might have. (Data sent between SES and EC2 in the same region is free of charge.)
The price is also attractive, of course, but ultimately it boils down to deliverability, the capability to get e-mails to recipients. SES works to build the trust of recipients and the ISPs that handle mail. And anybody who tries to abuse the system will be thrown off immediately, according to Amazon.
In summary, if you're setting up a new mailing list and are an existing EC2 customer or are thinking of becoming one, SES is an excellent way to move forward. If you've already got a bulk mail provider, migrating to SES will be tricky but not impossible, and is probably well worth it in the long run.
Keir Thomas has been writing about computing since the last century, and more recently has written several best-selling books. You can learn more about him at http://keirthomas.com and his Twitter feed is @keirthomas.