Apple, heed my advice: Just because you can build a mobile payment service, doesn't mean you should.
Apple is reportedly developing a mobile payment system for the next-generation iPhone and iPad that will utilize the near field communication (NFC) technology allowing you to make purchases simply by waving your iPhone or iPad within four inches of a NFC reader. If the Internet reports are true, I think this is a quixotic effort by Apple that will fall flat on its face. Here is why.
If It Aint Broke, Don't Fix It
Consumers love convenience and right now it takes me about 10 seconds to swipe my bank debit card at the register (or pump) to make a payment. What's gained, as far as convenience, by waving an iPhone instead of swiping a bank card is not clear to me.
Is pulling out my iPhone or iPad and launching a payment app (and presumably punching in a security code) going to take less time? Even if I'm able to avoid 5 seconds of small talk with the cashier, is it worth buying into the Apple payment system?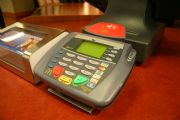 No Room for Another Box at the Register
Near field communication is a technology that requires a physical box/reader on the retailer's end. Until we know more about what incentives there are for retailers to invest in this technology I think it's going to be hard sell for Apple to convince millions of merchants to put another box at the point of sale for consumers. Whether it's the local mom-and-pop shop or a supermarket, the checkout line is already cluttered with a debit card keypad and a credit card card-swiper. Do retailers really want to invest in another box for customers to wave their iPhone or bulky iPad in front of?
Apple Wins, But Do Consumers and Retailers?
One big advantage Apple gains with this new payment scheme is Apple mobile payments bypass the credit card processing fees Apple currently pays for each iTunes transaction. But what's in it for the retailer? What's in it for the consumer?
If Apple does succeed, and starts earning profits from each transaction that means established credit card companies begin to see a significant revenue source dry up. That's when established credit card players play hardball and do whatever it takes to fight Apple. Why not reduce transaction fees charged to retailers by credit card companies or offer rebates for non-near field communications retailers?
What are the consumer fees associated with using this technology? Consumers don't want to get hosed by yet another company itching to get a piece of the payment action. One expert told a Bloomberg reporter, in exchange for using the Apple e-wallet you would earn loyalty rewards and credits for purchases. Big whoop, I say.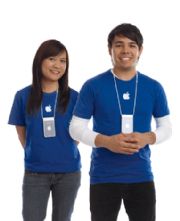 If anything, I predict, consumers would be irked if Apple starts using geo-location and transactional data to better target ads to them. To be clear, I'm only assuming Apple would use NFC transactional data for targeted mobile ads.
Apple Telephone Customer Support
Another big Apple weakness – right now – is Apple telephone customer support. Aside from its superb and very helpful Genius Bar staff at its brick and mortar retail stores, its telephone support is a pain in the rear end for its products and services. Can Apple change? Will it?
From the Bloomberg report that first outlined the rumored NFC payment plan it's unclear how the billing would work on the back end. Would Apple act as a simple conduit linking your credit card account with a merchant? Would Apple own the transaction and be liable if something went wrong? Bloomberg only reports: "Apple's service may be able to tap into user information already on file, including credit-card numbers, iTunes gift-card balance and bank data…"
I'm assuming here, for the sake of argument, Apple would handle keeping track of payment history, liability if something went wrong, and fraud remediation. That said, what happens when you are confused by NFC technology and need help? What happens if you find a mystery charges on your "monthly Apple statement" and want to dispute a charge?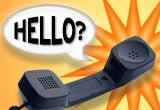 Apple risks tarnishing its brand and angering its customers if it can't compete with the same level of customer care established credit card companies deliver.
Comparing Apple to Oranges
Speaking of comparing Apple with credit card companies such as MasterCard: Will Apple offer the same type of purchase protection the big boys offer? Right now my MasterCard offers me a host of card holder benefits such as an extended warranty, price protection, purchase assurance, and satisfaction guarantee (read the details here). My American Express card offers me rental car insurance.
What will Apple have to offer? Ten free iTunes song downloads for every $1000 spent via my iPhone?
Do Contactless Payments Have a Future… YES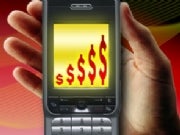 For niche and youth markets I could see iPhone e-wallets working. Maybe it would allow you to give your teenager $100 in mobile payment credits when they call from the mall asking for money to buy a new pair of jeans at the Gap.
But am I going to be waving my phone at new goofy looking box that clutters up the checkout line at the grocery store anytime soon – no.
That's not to say mobile payment schemes won't catch fire here in the US, as they have in parts of Europe and Japan. They will. But my gut tells me it will be in the form an established credit card company, it will be cross platform (meaning iPhones and Android handsets) and it will be an application you download to any phone – not just Apple's iPhone.
Apple only knows for sure if and when Apple is rolling out a NFC payment system of its own. Until it does I guess I'm stuck using my old fashioned cash, credit, and debit cards.