Hard disk manufacturer Seagate has published an extraordinary report all but proving that solid-state disk (SSD) technology will remain niche for the next decade or two, at least.
While Seagate competes against several vendors producing SSDs, it also produces a few flash-equipped drives of its own, including the highly-praised Momentus XT drive, which marries traditional rotational drive technology with flash.
Therefore its proclamation is all the more baffling.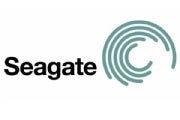 Flash drives offer lower power consumption and smaller sizes for laptop computers, as well as faster access times, but have an Achilles' heel when it comes to price: A 500GB traditional hard disk can easily be had for under $50, but an SSD equivalent will set you back at least $2000. Prices are more reasonable at the lower end of the storage scale, but are still much higher than equivalent traditional disks.
Surprisingly, pricing isn't Seagate's issue. Instead, it points out that there simply isn't enough NAND flash in the world, and that's unlikely to change. (NAND flash is the prevalent type of chip used in SSDs right now.)
In 2010, Seagate reports, the total market requirement for notebook hard disk storage was 69 exabytes–69 billion gigabytes. This year it's set to rise to 95 exabytes, according to forecasts by Gartner.
However, in 2010, the total NAND memory manufactured was just 11 exabytes, and most of that went into the likes of mobile phones, tablet computers, MP3 players, and memory cards. Just seven percent found its way into SSDs.
Even if new factories were built, it would still be hard to meet demand. Not only that, but creating the plants would be prohibitively expensive. Assuming that solid-state disks grabbed all the NAND flash manufactured, it would take a $250 billion investment in creating new fabrication plants to meet demand in 2011.
In fact, 2011 NAND production capacity is set to grow by 81 percent–a stunning rate, but still nowhere near what would be required for SSDs to become de rigueur in laptops.
Seagate goes on to say (PDF) that it will always be difficult to justify creating additional fabrication plants to create SSD chips when there's already a hungry market in portable devices like MP3 players. Additionally, SSDs require higher-quality chips, which are difficult to produce and don't exactly provide an incentive for manufacturers.
So, in short, you won't be seeing SSDs outside of high-end notebooks any time soon. The fact you even see them there is something of a miracle. For SSDs to become widespread, manufacturing capacity will have to equal or better demand, and that's unlikely for decades.
Keir Thomas has been writing about computing since the last century, and more recently has written several best-selling books. You can learn more about him at http://keirthomas.com and his Twitter feed is @keirthomas.