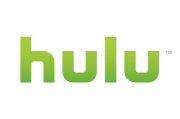 Hulu may turn itself into a Web-based cable television service offering broadcast TV channel bundles the same way companies such as Comcast and Time Warner do, according to reports. This would allow consumers to subscribe to television and video-on-demand services via Hulu instead of a traditional cable provider. However, the cable provider idea is just one solution Hulu's owners — NBC Universal, News Corp. and The Walt Disney Corp. — are discussing as they try to figure out how much free content the online video site should offer, according to The Wall Street Journal.
In addition to its wide variety of free content, Hulu offers a paid subscription service called Hulu Plus. The paid service offers access to a larger catalog of TV episodes and is accessible on mobile devices, set-top boxes and Internet-connect HDTVs as well as your home computer.
Hulu's owners are also reportedly concerned that offering prime-time TV shows for free on the site is threatening their traditional broadcast television business.
If Hulu were to become an online paid cable provider, it would signal a significant shift away from delivering broadcast content first to television viewers and then online. Major television networks and cable providers have been experimenting with offering live television through the Web for several years, but have yet to go online full time. Hulu in 2008 streamed the presidential debates live online, and CNN provided a live video stream to Facebook users during President Obama's inauguration in 2009.
NBC experimented with streaming Sunday Night Football online in partnership with the National Football League. There were even rumors about streaming the Super Bowl live in 2010, although that rumor did not pan out. Regardless, professional sports have been ahead of the curve for delivering live online content. All the major sports leagues in North America including the MLB, NFL, NHL and NBA offer some form of live online streaming packages.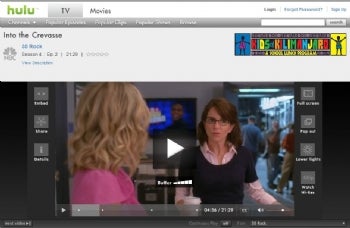 But a move by the major television networks to offer cable packages that would let you watch shows such as 30 Rock, Desperate Housewives and Community online at the same time as broadcast TV viewers would be a huge, some might say disruptive, change.
The move would be hardly surprising, however, considering that people are turning more and more to watching video online. Hulu viewers in December watched an average of 3.62 hours of video each, according to comScore. The year previous, Hulu users watched about 2.2 hours each during the same time frame, for a year-over-year increase of about 65 percent. Granted, those numbers hardly come close to the more than 35 hours of traditional television the average American watches per week, according to Nielsen. But there's little doubt watching premium videos online is becoming more popular.
Interestingly, Hulu's decision about its future could also be the first major test for Comcast's willingness to stay out of major decisions made by its new subsidiary, NBC Universal. As part of regulatory approval for the deal, Comcast may not exercise corporate control over or unreasonably withhold programming from Hulu, according to a Federal Communications Commission press release (PDF). But you have to wonder whether a discussion about making Hulu an online competitor to Comcast's cable business is a cause for concern among Comcast executives.
Connect with Ian Paul (@ianpaul) and Today@PCWorld on Twitter for the latest tech news and analysis.