Gmail's text-based advertisements are so unobtrusive that they're sometimes unnoticeable, which might explain why Google is now testing display ads with color images.
Testing began a week ago, but went undetected by the tech blogosphere until Search Engine Land's Greg Sterling spotted a display ad for organic cotton T-shirts in his Gmail account. Google has since confirmed the test with the following comment:
"We're always trying out new ad formats and placements in Gmail, and we recently started experimenting with image ads on messages with heavy image content."
Getting Creepy
I have a hard time casting harsh judgment upon Google for making its Gmail ads more conspicuous. Ad revenue pays my bills and I don't want to be a hypocrite.
But Gmail is practically defined by its clean interface, and it will lose a competitive advantage by using display ads. Also, considering that Google places contextual ads based on the content of your e-mails, the use of images might boost the creepiness factor for users who let subtler text ads fly. Sterling said the ads were "really jarring for me to encounter."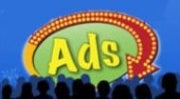 Besides, e-mail is an inherently non-visual method of communication. You can attach images or video to a message, but for the most part you're reading text, so display ads will always be a distraction. On the rare occasion that I must use Yahoo Mail, I'm always aghast by the vertical banner ad that runs the length of the screen.
If display ads become a part of Gmail for all users, I have two suggestion: At least let paying users — the ones who've purchased extra storage space — opt out; and please, no pop-ups or animations.
Jared Newman is a Los Angeles-based blogger and journalist. Say hello on Twitter and also follow Today @ PCWorld.