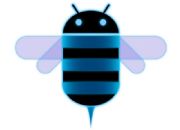 Honeycomb will finally arrive this week, and Google promises an in-depth look at the revamped Android operating system and some hands-on demonstrations of Honeycomb devices.
We've already enjoyed a few sneak peeks at Android 3.0, thanks to previews of Motorola's Xoom tablet, a YouTube video and the recently released Android 3.0 SDK.
But Wednesday will be the first time Google gives a complete look at its tablet-ready OS, which is expected to launch on numerous iPad competitors in 2011. If you want to watch Google's Android 3.0 presentation live just point your browser to YouTube.com/android at 10 a.m. Pacific Time on Wednesday.
Here's what to expect at Google's Honeycomb press event on Wednesday.
Tablets, Tablets and More Tablets
Andy Rubin Google's vice president of engineering said in December that Android 3.0 would be designed for both smartphones and tablet devices. While Google may spend some time talking about cell phones on Wednesday, the real star of the show will be Honeycomb running on tablets. A slew of Android tablets are expected to hit store shelves this year, and Google will probably spend a lot of time talking about how devices running Google's new mobile OS can take on the iPad.
Feature Parade
We've already seen some of the features coming to Android 3.0 such as five customizable home screens, tabbed browsing, a new camera interface, and a Windows-like taskbar that Google calls the "system bar."
You can expect to see a detailed look at each of these features on Wednesday, but who knows? Google may have a few new feature surprises up its sleeve as well.

Toys
Motorola's Xoom, the first tablet expected to launch with Honeycomb baked in, will probably make an appearance at Google's Android 3.0 event. But will any other Honeycomb tablets show up as well, such as Asus' Honeycomb triumvirate the EeePad Slider, Transformer, and MeMO? What about the recently announced but as yet unnamed Toshiba tablet?
What About that Chip?
Numerous Android 3.0 tablets will be powered by NVIDIA's Tegra 2 chip, including the Motorola Xoom, Asus Eee tablets, and Dell Streak 7. Back in December, Google's Rubin suggested the new Motorola tablet he demoed (presumably an early Xoom) was running a new NVIDIA "dual core 3D processor." Fast-forward to late January when rumors surfaced of new NVIDIA chips coming during Mobile World Congress in mid-February. Could NVIDIA's rumored new chips make a cameo appearance on Wednesday?
Only a few days until we know for sure.
Connect with Ian Paul (@ianpaul) and Today@PCWorld on Twitter for the latest tech news and analysis.