Apple is proving once again that if you don't play by its rules (which appear to change on a whim) then you don't get into the iOS app store. This time the company has reportedly rejected an e-reader app from Sony because the electronics maker was not selling e-books through Apple's in-app purchase mechanism, according to The New York Times. Apple takes a 30 percent cut of all in-app purchases made through its system.
It's not clear how Sony's application was selling content, but it appears Sony was trying to sell e-books using its own in-app purchase system. Apple reportedly told Sony, among other app developers, that Apple would no longer allow downloadable content to be sold within an iOS app unless it used Apple's in-app payment system. Apple also reportedly said the developers could no longer sell content outside an app and then allow users to download it to an iOS device later.
What About Kindle?
This of course, brought up questions about Amazon's Kindle application for iOS. Amazon requires you to buy Kindle books through Amazon.com and then download them to your iOS device later, a method that Apple has now apparently outlawed. It's not clear whether these new rules will affect Amazon since Apple and Amazon aren't talking about the reported new app policy.
So once again, we have big, bad Apple stomping out activities it doesn't like or that it feels aren't in its interests. Right. So basically nothing's changed.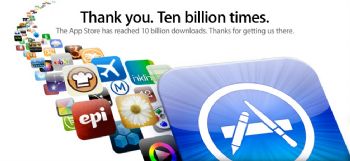 Who Cares?
Why don't we all agree that this open vs. closed argument is getting old, at least when we're talking about Apple. The fact is Apple continues to lock down its products with incoherent app rejection policies, the introduction of the Mac App Store and its lost war against iOS device jailbreakers. But guess what? People keep buying Apple products, and there's no sign that trend is going to slow down any time soon.
Apple recently announced it had sold its 10 billionth iOS app after launching its third-party app store in 2008. For its most recent quarter ending December 25, Apple said iPhone sales were up 86 percent compared with the same time period the previous year. Mac sales for the quarter were up 23 percent. Apple also reported it had sold 7.33 million iPads for the quarter. That means there are now nearly 15 million iPad devices in the wild downloading apps and content from Apple.
The fact is consumers don't seem to care about whether Apple's products are closed or open. They just want a device that works, and one they like to use. The majority of Apple's users don't appear to be interested in jailbreaking an iPhone or rooting an Android device so it can be configured to perfectly suit their needs. They don't want to find out how to take full control of an OS X or Linux computer by using the command line. They just want to use the shiny Apple toy they see in all those commercials and magazine ads. I say, let them.
Now don't get me wrong, open computer systems that give you control of your device and the content you purchase are important. But the fact is, the majority of Apple customers aren't listening to pleas for openness. That means Apple's not listening.
So let Apple fans use their iOS devices to read DRM-controlled e-books from Amazon and iBooks, and downloadable movies that you can only watch using Apple software.
If people wanted openness from Apple, they would vote with their dollars and buy something else. So far, that's not happening.
When Ian Paul's not surfing the open Web on his iPad you can connect with him (@ianpaul) on Twitter. Also check out Today@PCWorld on Twitter for the latest tech news and analysis.
When you purchase through links in our articles, we may earn a small commission. This doesn't affect our editorial independence.