Google turns up the Android Honeycomb OS volume Wednesday at "A Taste of What's New from Android" event it will host at its Mountain View, Calif. campus. It's being billed as the first in-depth look at Android 3.0 (Honeycomb), the search giant's tablet-ready mobile OS. Honeycomb is geared to go head to head with Apple's iPad.
Scant Honeycomb details have been released so far. There was a developers' preview and Motorola showed off video hands-on demo of its Xoom tablet running Honeycomb. From those two sneak peeks we know Honeycomb features tabbed browsing, a new camera interface, improved multitasking and multi-pane application views.
If Google is to sustain the Honeycomb buzz on Wednesday it will have to turn up the wow factor and offer up features that match and trump what Apple currently delivers with its iPad tablet.
(You can follow the "A Taste of What's New from Android" event live at 10 a.m. PT by visiting the live stream at YouTube.com/android.)
Here's my take on 5 key things Android needs to make that happen:
Easy Interface
Google looks like it will be packing a lot of interface features into Honeycomb tablets. In Honeycomb there will be no hardware buttons, you will have 5 customizable home screens to fill up with widgets and app shortcuts, and something that looks a lot like a Windows task bar. All those interface features could be an advantage, but it could also end up being extremely confusing. The iPad is well liked because it takes the simplified interface of the iPhone and translates it nicely to a tablet device. Android needs to do something similar.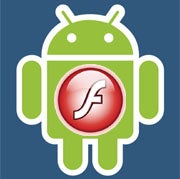 Flash
Apple has gone a long way to convince content providers to support iOS devices by providing an alternative to Flash video either on the Web or as an app in the App Store. But the fact is you will still run across Web video you can't watch on an iPhone, iPod Touch and iPad because of the lack of Flash. News junkies, for example, were probably grateful to find out that Al Jazeera English had an iPhone app so they could watch the latest events out of Egypt while on the go. The Doha-based news organization's live video stream on its Website uses Flash. Adobe's video format may not be the best technology for Web video, but Flash is certainly the most common.
Cameras
There are rumors out there that iPad 2 will have two built-in cameras, but the next Apple tablet has yet to make an appearance so who knows what the actual device will be like. Android tablets are going to be loaded with front- and rear-facing cameras from day one. It may be strange to take a photo using a 10-inch screen, but at least you'll have the option to do it.
File System
It may be handy to seamlessly and automatically sync files across your mobile devices just by connecting your iPad via USB. But there are times when it would be great to have access to the iPad's file system so you could quickly drop a few documents onto your tablet. Apple's current solution requires you to go through iTunes and add files directly to apps that have the capability. A native file manager for Android tablets may not win over huge crowds of users, but it would be a useful feature and something the iPad doesn't have.
Dual-Core Processor, More RAM = Faster
The iPad may be a fun device to use, but it's far from perfect. For example, there are many apps on the iPad that are a little crash happy. The app for a certain national newspaper shouldn't crash every time you change screen orientation. An interactive magazine app I like to read often crashes the minute you open it up. Other apps have similar problems. It's not clear if this tendency to crash can be blamed on the iOS software, hardware constraints or just poor third-party app design, but regardless it's annoying to encounter. Many Honeycomb tablets will have a dual-core processor, but hopefully they will also be packing more RAM to make them faster, more capable and more robust than the iPad.
If you want to watch Google's Android 3.0 presentation live point your browser to YouTube.com/Android starting at 10 a.m. Pacific on Wednesday.
Connect with Ian Paul (@ianpaul) and Today@PCWorld on Twitter for the latest tech news and analysis.