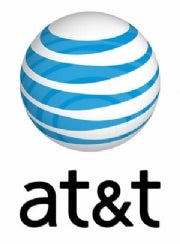 Is it time to jump the AT&T ship and go Verizon for your iPhone needs? A new lawsuit claims that AT&T overcharges users for data used on iPhones and iPads.
The federal class action lawsuit, which was filed in U.S. District Court of the Northern District of California by plaintiff Patrick Hendricks, claims that AT&T's bills "systematically overstate the amount of data used on each data transaction involving an iPhone or iPad account."
The document [PDF here] references a two-month study conducted by an independent consulting firm retained by the plaintiff's counsel. According to the study, AT&T bills systematically overstate Web server traffic by seven to 14 percent, and sometimes by more than 300 percent.
The study also found that AT&T bills for "phantom data traffic" when there is "no actual data usage initiated by the customer." The independent consulting firm discovered this by purchasing a new iPhone from a store, turning off all of the apps, push notifications, e-mail accounts, and location services. Apparently, 10 days later, the iPhone was still billed for 2,292KB of data over 35 transactions.
While this may seem unfounded, I can actually testify that this is true — AT&T charges your iPhone for phantom data. I purchased an iPhone 4 in June and was unable to cancel my iPhone 3G before leaving for a two-week vacation. I turned off everything – even the phone itself for most of the month — and still ended up with data usage stats (though I had an unlimited data plan, so it didn't translate into extra billing). Of course, I then called AT&T and talked my way into a data-free iPhone 3G, because it didn't make sense for me to eat the cancellation fee instead of paying an extra $10 per month for the line.
The suit likens AT&T's billing system to a "rigged gas pump that charges for a full gallon when it pumps only nine-tenths of a gallon into your car's tank." However, the suit also acknowledges that "a customer cheated by a rigged gas pump may not notice the small fractions of a gallon missing from his tank, but the station owner can boost his revenues enormously by repeating the trick again and again to overcharge a large number of customers by a little bit apiece."
In other words, while the individual user might not notice AT&T's sketchy charging habits, AT&T is making out like a bandit.
In response to the lawsuit, AT&T gave MacNN the following statement:
"Transparent and accurate billing is a top priority for AT&T. In fact, we've created tools that let our customers check their voice and data usage at any time during their billing cycle to help eliminate bill surprises. We have only recently learned of the complaint, but I can tell you that we intend to defend ourselves vigorously."
Vigorous defense is all well and good, but AT&T's going to have to do a little better than that if it wants to defend itself against the onslaught that will be Verizon iPhone adopters. (Although rumor has it that AT&T is selectively allowing users to switch back to an unlimited data plan, in order to prevent Verizon migration. Of course, the key word is "back" — you can only switch if you've previously had an unlimited plan.)
This lawsuit — and alleged overcharging — may be the sixteenth straw that pounds the camel into the ground. Good luck, AT&T.
Follow Sarah on Twitter (@geeklil) or on Facebook