A Flickr user says the site accidentally deleted his account — with more than 4,000 photos on it – and can't recover it.
Zurich-based photoblogger Mirco Wilhelm (screen name: bindermichi) says the photo-sharing site accidentally deleted his account after he contacted Flickr about a different account that contained stolen materials. Wilhelm says he e-mailed Flickr after the offender added him as a contact, and that he received an e-mail back from Flickr staff stating that "the account will be checked for regulations."
Wilhelm was naturally confused when he tried to log into his Flickr page, only to be presented with a page asking that he create an account. He says he e-mailed Flickr to discover that the site had made a grave error:
"Unfortunately, I have mixed up the accounts and accidentally deleted yours," an e-mail from Flickr reads. Wilhelm says Flickr offered to restore the account — though it cannot retrieve the photos — and give him four years of free Flickr Pro service (valued at $100) in compensation.
UPDATE: Flickr's owner Yahoo has finally responded to a request for comment on this story. Here is what it has to say:
Yesterday, Flickr mistakenly deleted a member's account due to human error. Flickr takes user trust very seriously and we, like our users, take great pride in being able to take, post and share photos. Our teams are in touch with the member and are currently working hard to try to restore the contents of his account. In addition, we are providing the member with 25 years of free Flickr Pro membership. We are also actively working on a process that will allow us to easily restore deleted accounts and will roll this functionality out soon.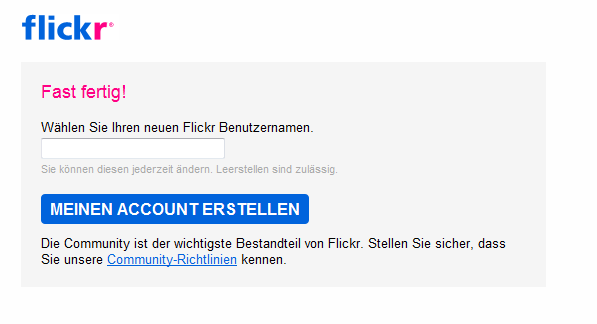 Flickr has not responded to repeated attempts by PCWorld to confirm Wilhelm's story.
Luckily, Wilhelm wasn't using Flickr as his only means of photo-storing; he has the original files saved elsewhere. However, his photos were linked from other blogs (including Flickr's own blog), as well as his own blog, and reconstructing these links will be time-consuming and, in some cases, practically impossible.
Wilhelm points out that this type of accident is the very reason that many cloud-based services do not immediately delete accounts (rather, they deactivate them first and then reassess).
"In my day job, I actually work as an IT architect. I do designs on complex infrastructures, delivery processes and related stuff. Going from an active account to a deleted account is pretty much a NO-GO in any enterprise environment, because of these consequences. If you do something wrong your can't undo it again, without recreating every single setting from scratch," Wilhelm writes on his blog. "That's why it's VERY common to first 'DEACTIVATE' accounts and repeat an evaluation… in this case: Me noticing a problem and contacting support to fix it."
It looks like there's not much Flickr or Wilhelm can do about his 4,000 lost photos (see the cached version of his Flickr page here), except, um, prepare better for next time. Meanwhile, all of you out there reading — do not put all your money on the cloud.
Follow Sarah on Twitter (@geeklil) or on Facebook