As with buying insurance or taking vitamins, committing to data backup is a hard sell. Everyone knows that storing records safely in more than one place protects the health of a business, but many companies fail to establish backup systems that will keep them running if disaster strikes.
Unfortunately, often it takes a crisis–such as a natural disaster, a theft, or a system failure that wipes out a legacy of data–to motivate action.
Realizing that you need a new storage strategy sometimes comes less dramatically and more gradually. Very small companies are often unprepared for success, relying on backup products that are fine for individual consumers but incapable of adjusting as several months' or years' worth of records pile up.
Less than 20 percent of small to midsize businesses polled by Gartner research named storage as a top spending priority for 2011.
Thankfully, establishing a reliable and serious storage, backup, and recovery system is more affordable and less time-consuming than it was just a few years ago. More small and midsize companies are turning away from tapes or hard-disk consumer systems in favor of appliances that attach to a local network and beyond, or to strictly cloud-based services.
Frustrated by high costs or by technology that's lacking in features or difficult to use, one-fifth of organizations will change the brand they lean on for backup this year, according to Gartner.
Backup systems ideally run in the background without much human effort and let you restore data to specific points in time. Look for backup behind a backup system, such as a disk-to-disk-to-cloud setup, composed essentially of Web-based storage tied to hardware in more than one location. And make sure that a cloud-storage service offers redundant servers in different geographic locations.
Among the many options, easily expandable storage area networks have come down in price, but still cost thousands of dollars. Many small businesses are increasingly finding that network-attached storage boxes, whether off the shelf or customized by an IT pro, fit their budget and are small enough to sit on a desk.
"The main benefits of going to NAS is that it will be much faster for data restores," says Rachel Dines, an analyst with Forrester Research. Look for deduplication and replication for lower costs and more flexibility in managing data over the long haul, she says.
Whether you buy a backup product from a big retailer or one customized by a reseller that tailors tech support to your business, ongoing troubleshooting should be included in addition to help with setup.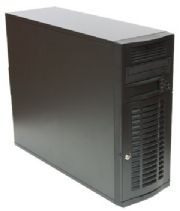 Purely cloud-based storage often appeals to small businesses with very limited IT support. For backup, this can be easier to get off the ground than a system involving new hardware, as it requires only uploading data from your local machines directly to faraway servers that the service provider hosts. However, moving data across an Internet connection can be slow.
You can find hundreds of Web-based backup services, so shop wisely before turning over your data to a third party. When choosing any backup provider, look for signs that it will be around for years to come, and ask what would happen if the company were to go out of business. What level of service can it guarantee? Does the provider promise a specific data-recovery time, or pledge that your data will be available whenever you demand it? If you don't use the service for a certain period of time, could the company cancel your service?
Harder to determine is knowing where your data lives. Is it lumped in with records from the provider's other customers? How does the cloud service ensure privacy? Don't leave data strictly in their hands, either; again, back it up on hardware in multiple locations.
And before you change your backup strategy, step back and create a backup plan. Start with understanding how much data you currently need to access: How many applications, databases, virtual machines, e-mail records, and files are you dealing with?
And rather than throwing out your old backup system, consider stashing it as an archive of the dusty records you rarely access anymore.
Case Study: Better Backup Pipeline Fits a Plumbing Company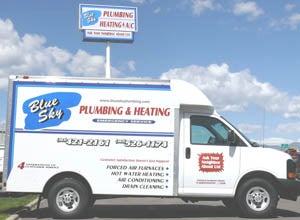 Blue Sky Plumbing needed a better backup system. The company in suburban Denver had been saving critical data to various USB drives, which was a step up from a slower, less-reliable tape-based system. But like many other small businesses, Blue Sky found this setup less than ideal.
Staff members were supposed to rotate the drives daily away from the office, but sometimes forgot to do so. Data could be overwritten accidentally or left vulnerable to theft or natural disasters. As the data grew, backups became more and more sluggish, so fewer records ultimately ended up stored on the drives.
The inconvenience turned into a crisis when a late-season snowstorm caused power surges and damaged the company's server, despite UPS protection. A data rebuild cost Blue Sky half a day of operations.
The Solution
Anchor Network Solutions stepped in to establish a more reliable, automated disk-based system that sends data to a distant data center each night. It bought a Zenith Infotech backup and disaster-recovery appliance, offering it to Blue Sky in an Anchor-branded, hardware-as-a-service arrangement. The equipment is essentially a white-label network-attached storage drive.

Point-in-time backups restore data as often as every 15 minutes into a virtual server environment and provide business continuity. Blue Sky relies on an onsite Dell PowerEdge Server running Microsoft Small Business Server. But if that fails for whatever reason, within 45 minutes the company's 15 users can keep the business running on a virtual server built from the most recent backup, instead of shutting down while waiting for replacement parts.
Anchor Network Solutions backed up its client's server data, including all Microsoft Exchange mail as well as Word, Excel, and PDF files. Most crucial to protect was Blue Sky's SQL-based business application, Successware, which manages appointments and client records–the heart of operations.
The entire project took about 4 hours to set up without downtime; a single server reboot happened after-hours. In addition to a $600 setup fee, ongoing monthly costs of several hundred dollars maintain the backup and recovery system.
The Outcome
The new system relieved staffers of responsibility for backup, freeing them to focus on their core jobs. Most important, the business continuity enabled by the tech overhaul enabled Blue Sky to work on its own timeline rather than leaving it vulnerable to unanticipated disasters.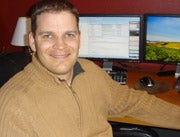 These days, if a server acts up, it won't force work to shut down. In the past, such an event could have cost thousands of dollars, preventing the company from servicing customers while still having to pay employees at the same time. Now, even if a server outage occurs, the company can dispatch plumbers and heating and air-conditioning technicians to customers as normal.
–Case study submitted by Vince Tinnirello, owner of Anchor Network Solutions, a Microsoft Certified Partner and Small Business Specialist that provides infrastructure support and managed services to small businesses in the Denver metro area. You can reach Vince via the Anchor Network Solutions Website or at 303/904-0494.
If you're an IT solutions provider serving the small to midsize business market, and you'd like to learn how you can contribute to PCWorld Tech Audit, send e-mail to techaudit@pcworld.com. We're always looking for more talented pros.
Tech Audit is written and produced in cooperation with IT professionals in the field. All recommendations and opinions expressed represent the independent judgment of the authors and do not necessarily reflect those of PCWorld or its editorial staff.