Speculation has been running rampant about potential steps Nokia may take to stem its losses in the smartphone arena, fueled at least in part by comments made by CEO Stephen Elop to analysts in January.
This week, however, that speculation has reached a fever pitch as observers focused on the possibility of a partnership with Microsoft in particular.
Buoyed by an open letter in the Financial Times by Berenberg Bank analyst Adnaan Ahmad, the prospect of a deal with Microsoft has actually boosted Nokia's shares every day so far this week, adding up to a 4 percent increase since Monday, The New York Times reported.
Android is "a no-go for now," Ahmad wrote in his letter to Elop and Microsoft CEO Steve Ballmer. "You will never be able to catch up with Samsung, which should rule the Android show midterm given its economies of scale, product breadth (TVs, PCs, phones and tablets), as well as its captive component base. And more significantly, how is anyone going to differentiate on Android long-term?"
An exclusive deal with Microsoft, on the other hand, is Ahmad's suggestion.
'The Biggest Joke in the Tech Industry'
Such a deal would give Nokia access to Microsoft's Windows Phone 7 intellectual property "scot-free," he wrote, as well as access to the U.S. market, which has been problematic for the company. It would also cut Nokia's "bloated" R&D handset business budget by at least 30 percent, he suggested.
Meanwhile, Nokia should also abandon the MeeGo OS, Ahmad advised: "It's the biggest joke in the tech industry right now and will put you even further behind Apple and Google."
Instead, Nokia should focus its high-end portfolio around Windows Phone 7, Ahmad asserted, moving its Symbian solutions into the low to mid-range smartphone market quickly so as to defend against lowering costs on the Android side.
As for Microsoft, "two million units shipped in the last quarter is not really much to write home about, given $500m in marketing programmes (ouch), but with Nokia on-side, you get access to a potential 20-25 percent global share over time–and exclusivity," Ahmad explained. "You need to tie yourself to a high-volume player to be relevant."
A Losing Combination
Though not everyone agrees that Nokia needs to switch to one of the other existing operating environments to survive–it could also innovate a new one, at least in theory–I can certainly see that that might be the easiest route, at least for its short-term health. What I can't see, however, is how Windows Phone 7 could possibly be the right choice, given its own lackluster performance in the market.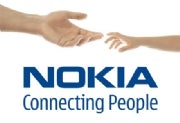 Microsoft and mobile just don't seem to be a successful mix; why would a world leader like Nokia want to attach itself to that generally losing combination? Android would be a far better choice.
I also disagree with Ahmad's assertion that Nokia would be unable to differentiate itself in the Android arena. It may not be a leader in the United States, but Nokia has incredibly strong brand recognition around the world, and its low-priced handsets are still doing well in many developing economies. In fact, Nokia is actually on the rise in China–one of the most vast markets on the planet–with sales climbing 24 percent in the last quarter, according to Forbes .
A Compelling Mix
I believe Ahmad is grossly underestimating Nokia's brand potential and its ability to stand out among a crowd of Android competitors. Personally, I think an Android phone with the Nokia name would be an incredibly compelling combination, and could stand far above its competitors, even in the United States.
Which way will Nokia go–if, indeed, in either of these directions? Presumably we'll find out on Feb. 11, when the company is expected to deliver its next strategy and financial briefing. In the meantime, I'm hoping that Nokia doesn't take Ahmad's arguments too seriously.
Follow Katherine Noyes on Twitter: @Noyesk.