Google very publicly called out Microsoft's Bing search engine–claiming that it copies its search results from Google. The initial charge has been followed by a back and forth exchange of insults and accusations, but one thing that is sort of lost in the melodrama is that Google apparently considers Bing to be a serious threat.
Google engineers were so sure that there was something suspicious going on with Bing search results that they set up a sting operation designed to trap Bing and prove that the Microsoft search engine is simply pulling information from Google. They created intentionally ludicrous searches with equally ridiculous search results, and then waited for that information to propagate to Bing. Lo and behold, Bing eventually returned the same search results for the same silly search queries.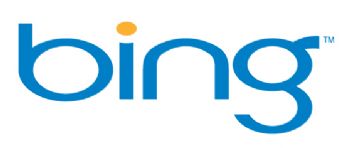 The evidence seems damning. There is no denying that the gibberish queries planted by Google return the same results in Bing. Microsoft, however, denies that it "copies" Google, but rather that it tracks a variety of metrics for ranking sites and delivering search results, and that the Google sting evidence is actually just proof of common search indexing practices.
In effect, because of the myriad ways that sites are ranked and indexed, the Google sting amounts to something akin to Schroedinger's Cat. The very act of planting false search results becomes a sort of self-fulfilling prophecy guaranteed to eventually "prove" that Bing is copying Google, but without planting the false search results there is no way to determine if it's true or not..
The underlying message to the whole sordid affair, though, is that Google is concerned about Bing–or at least takes the Microsoft search engine quite seriously as a rival. Why? Because nobody goes to the lengths that Google has gone to attempt to expose a company they don't consider a worthy competitor.
During political campaigns in the United States, you don't see Republican or Democrat candidates running attack ads against the Green party candidate. NFL teams don't talk trash about the Detroit Lions. McDonald's doesn't run marketing campaigns slamming the local burger joint on the corner. Why? Because none of these "rivals" is actually a threat worth the effort.
Whether Google uncovered some nefarious activity on the part of Bing, or Google simply gamed the system to entrap Bing, the fact is that Google is closely watching Bing, and is investing time and effort in understanding the metrics and algorithms used by Bing to index sites and generate search results.
Perhaps Bing should consider the accusations a compliment?