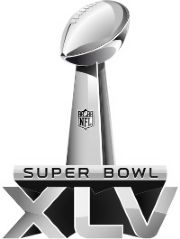 The Super Bowl may not be an official holiday, but football's biggest day is still tops when it comes to snack food, sports and — of course — television ads. The official ratings aren't out yet, but many predicted 110 million U.S. viewers would tune into this year's Super Bowl. Viewers wolfed down about 177 million pounds of snack food, according to research from The Nielsen Company, as they were treated to an exciting game and an endless parade of over-the-top television ads.
Advertisers paid around $3 million for 30 seconds of airtime during the 2011 pigskin showdown, and tech companies were in the thick of it with commercials from Sony Ericsson, Verizon, Motorola, GoDaddy, LivingSocial, and Cellular South, to name just a few.
But which companies got the best bang for their buck at Super Bowl XLV? Here are my top 10 tech ads from Super Bowl XLV.
LivingSocial
Groupon made a respectable effort for its first Super Bowl outing with commercials starring Cuba Gooding Jr. and Timothy Hutton. But it was Groupon's rival, LivingSocial, that won the Super Bowl's coupon war with this ad.
GoDaddy
It's not what you think, and yet you won't be able to look away. You've been warned.
Cellular South
Two words: Come on.
Cars.com
Talking cars are the new E-Trade baby.
Verizon iPhone
Best AT&T burn ever.
Bridgestone's Reply All
It's not really a tech company commercial, but it's tech-themed. Besides, you know you've felt like this guy before.
Best Buy
What the bleep's a Bieber? I ask myself that all the time
Sony Ericsson
It's a little creepy, but hey, it's the PlayStation phone.
Motorola Xoom
Motorola proves that subtext can sometimes be a little too obvious. But nice swipe at Apple's 1984 commercial. Almost 30 years too late, but still.
Cars.com
You will see it coming a mile away, and you'll still laugh.