Vendors of proprietary software are fond of warning potential customers that open source software isn't ready for business, typically citing subpar features or a higher total cost of ownership (TCO).
Well, if any more data was needed to counter such claims, Gartner Group has provided it. In fact, more than half of the organizations recently surveyed by the research firm have adopted open source software solutions as part of their IT strategy, Gartner reported Tuesday. Not only that, but competitive advantages and a lower total cost of ownership were two of the primary drivers businesses cited.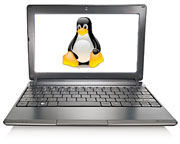 "Gaining a competitive advantage has emerged as a significant reason for adopting an OSS (open source software) solution, suggesting that users are beginning to look at OSS differently–if they can customize the code to make it unique to their company, they have created a competitive advantage," said Laurie Wurster, research director at Gartner.
Not Just 'Something for Free'
Gartner's study surveyed 547 IT leaders in organizations in 11 countries last July and August. Among its findings was that just over one in every five responding organizations–22 percent–was adopting open source software consistently in all departments of the company.
A full 46 percent, however, said they use open source in specific departments and projects. Twenty-one percent, meanwhile, said they were in the process of evaluating the advantages of open source.
Among the initiatives most commonly supported by open source software were data management and integration, and application development, integration, architecture, governance and/or overhaul. Others included business process improvement or re-engineering; security, risk and/or compliance; data center modernization and consolidation; and virtualization.
Yet whereas cost is still one motivating factor, it was by no means the only one mentioned. Flexibility, increased innovation, shorter development times and faster procurement processes were cited by nearly one-third of respondents as reasons for adopting open source solutions.
"Although a search for reducing costs by adopting OSS continues to be a major driver, with this survey we see more respondents looking at OSS as having much greater value than simply getting something for free," Wurster explained.
30 Percent Open Source
Gartner expects even bigger things for open source in the coming months.
Whereas open source software accounted for less than 10 percent of organizations' overall portfolios five years ago, that percentage will reach 30 percent within the next 18 months, the company predicts, and largely at the expense of proprietary software.
Internally developed software has also increased in prominence, however, suggesting that open source is often used together with internally built software rather than as a stand-alone replacement for proprietary software, Gartner noted.
"OSS components and building blocks are utilized together with internally developed software to augment and enhance existing systems through integration and automation, as well as to improve business efficiencies and security," explained Bob Igou, another Gartner research director.
A Consistent Message
Even as companies like Microsoft continue to use the same, old, tired scare tactics–see, for example, Redmond's anti-OpenOffice.org video from last fall–it's exciting to realize that smart businesses are seeing through the FUD. It's also great to note how closely Gartner's results match those from the Linux Foundation study last fall.
Is your company still paying the proprietary tax to Microsoft, Apple or someone else? If so, why?
Follow Katherine Noyes on Twitter: @Noyesk.