The day has come. The iPhone is finally available on the Verizon Wireless network. At last, the CDMA version of the iPhone 4 is available to the masses at Verizon Wireless and Apple stores, Wal-Mart, Best Buy, and online. But where are the masses?
According to media reports, Verizon's fanfare over its day-one sales doesn't come close to matching the excitement of iPhone 4's initial debut on AT&T's network just over eight months ago. News reports from across the country say foot traffic to retail stores is light. The recent lack of interest in the iPhone 4 contrasts with Verizon's earlier claims that it sold out its first batch of iPhone 4 stock in less than 24 hours when it made the phone available on February 4 for its customers to preorder.
In Video: Verizon Prepares for iPhone 4 Launch
Despite a tepid consumer response to the iPhone 4 launch on Verizon analyst are still bullish on big sales for the carrier. Analysts at RBC Capital Markets believe that the Verizon Wireless iPhone sales will top 1 million during its first week of release.
So where are the crowds? Here are a few immediate and future hurdles Verizon faces.
Antenna Is Still "Broken"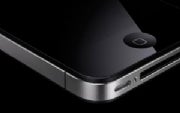 Though it should come as no surprise, the wonky iPhone 4 antennas that caused such headaches are still decidedly wonky. When held "wrong," the signal drops to nothing, and now there are fresh reports of a new "Death Hug" problem. Hold your iPhone 4 too tightly and your Wi-Fi connection drops.
When Antennagate broke last year, Apple handed out free bumper cases for the iPhone, but that offer has since expired. That means Verizon customers who are unaware that there's an "appropriate" way to hold the iPhone may lose signal, get miffed, and be without the free bumper AT&T customers received.
Going From an iPhone 4 to an iPhone 4 Is Silly
Even if you have lots of disposable income, switching from AT&T's iPhone 4 to Verizon's iPhone 4 is kind of silly and expensive. They're the exact same phone with the exception that Verizon's iPhone offers "Personal Hotspots," which will connect up to five other devices to the Internet via Wi-Fi.
You'll probably get stronger reception on Verizon's network, but if having a consistent signal was your beef, you probably shouldn't have been an AT&T customer to begin with. My hunch is that Verizon will probably have better luck selling the iPhone 5 when Apple releases that model, but I can't imagine that many AT&T customers are so desperate to ditch the network that they'd spend top dollar on a repeat purchase; they might as well wait for the iPhone 5.
Verizon Red Tape
Verizon doesn't appear to be making it easy for some of its customers to upgrade without hassles. The only way PCWorld's Matt Peckham could upgrade his existing Verizon Wireless phone to an iPhone without paying full price for the iPhone ($650 for the entry level model) was to cancel his existing contract, pay an early termination fee, and then sign up for a new Verizon iPhone with a different phone number.
The iPhone 4 will cost $199 for the 16GB iPhone and $299 for the 32GB (with a two-year contract) for first-time and longtime Verizon customers. Peckham was forced to pay extra because he hadn't been a customer long enough to qualify for the deal. (See: "Get an iPhone 4 Cheap by Canceling Your Verizon Contract)."
Early Termination Fees and New AT&T Offers
Similarly–even if you loathe the network to the core–paying AT&T's $325 early termination fee just to sign a two-year contract with another carrier (like Verizon) doesn't strike me as thrifty in the least. Also, AT&T has been working hard to keep its customers close: Reports say that the carrier is quietly offering now-extinct unlimited data packages to people who threaten to move to Verizon, and its new unlimited mobile-to-mobile plan for any phone on any network is a tasty offering for anyone who still makes…what are those things called? Oh, phone calls.
Android Still Exists
In case you forgot, Android phones still exist, and Verizon has exclusives on the best-selling Android phones, like the HTC Droid Incredible and the Motorola Droid X. When the iPhone was an AT&T exclusive, it seemed to be one of the only reasons to bother with Ma Bell at all, but the iPhone isn't so special now and may not get the kind of attention it's used to.