Valentine's Day is just around the corner–and if you're without a special someone, online dating might sound like a viable option.
Armed with nothing but our shining personalities and sexy photos, the PCWorld team took a look at some of the Web's best (and geekiest) dating Websites. In order to test them, we created a female profile (Sarah) and a male one (Alex), and sent out some messages to see what would come back to us. Here's what we found.
Geek2Geek
Who you can expect to find: Geeks galore!
How much it'll cost you: The site has three tiers of membership, ranging from free to $31/month.
Geek 2 Geek calls itself "the best place on the net to meet geeks." It boasts over 200,000 members, growing by about 6000 members each month. Its three levels of membership–free, "silver," and "gold"–allows different levels of communication. While a free membership lets you browse unlimited profiles and receive unlimited messages, you can't send any out (except to paid gold members) until you upgrade to a silver account.
Geek 2 Geek does have a matchmaking service. Signing up is quick and easy, and you don't have to answer all of the questions right away (though you certainly can). A picture is also not a profile requirement. Matchmaking questions include everything from "type of sense of humor" to "areas of interest," and similar geeks are delivered to your "My Matches" inbox.
As for whether you'll actually find geeks on this site, well, a quick look-through says yes. It helps, of course, that the "areas of interest" are all geek-oriented, and include options like "online gaming," "Star Trek," "Tolkien," and "Monty Python." The site itself is decently easy to navigate, though it's rather busy-looking (it looks a lot like a Web hosting site that's trying to sell you something) and not as conducive to browsing as some of the other sites we reviewed.
Sarah's take: This site isn't really limited to geeks–it looks like just about everyone is on here. That makes me think a lot of the profiles are probably outdated and/or not being used. Plus, it takes way too much information to complete your profile.
Alex's take: Yeah, "geek" in this case seems synonymous with "anyone who owns a computer." That's not necessarily a bad thing, and neither is the surplus of seduction toys like video, quizzes, and live chat; just know that Geek 2 Geek is a full-on social network, not just a dating service.
OtakuBooty
Who you can expect to find: Fans of anime, manga, gaming, and cosplay.
How much it'll cost you: Sign-up and browsing are free, but full features (including messaging options) start at $4/year.
OtakuBooty is part online dating and part social networking. The name comes from a Japanese slang term for "nerd" (okay, it's more of a derogatory term), and focuses on a less traditional type of geek–the anime/manga/Japan-fan type.
Signing up is free, and you can receive unlimited free messages–you just can't see who sent them until you sign up for a paid membership. Luckily, paid membership is only $4 per month or $15 per year, and allows you full access to the site.
OtakuBooty keeps the nerd factor alive throughout the site: On the initial sign-up page, required fields are marked with an invincibility star; on the payment page there's a bogus "send ham" option for a "recurring ham subscription."
Unfortunately, this epic nerdiness carries over to the site's layout. OtakuBooty is sort of like the Android OS–a little too rough around the edges. The good news is that this will probably scare off the ungeeky types who are unwilling to deal with anything less than a perfect user interface. The bad news is that there are just so many tabs. The site looks a lot like a bad wiki–and hey, there's even a site wiki.
As for the types of users you'll find, well, they're definitely nerds. And they're all a little weird. Case in point: Last time we checked, a "featured member" on the front page had three moustaches descending down his face (just sit there for a moment and imagine that).
Sarah's take: OtakuBooty's user interface is awful. It really is. It might deter the nongeeks from signing up, but it'll also deter the geeks. It's impossible to navigate the site–I couldn't even contact OtakuBooty, because I couldn't find their contact page.
Alex's take: I'm not into otaku culture, but I really wanted to like OtakuBooty. Sure the wiki-like layout is ugly, but I found its quirky style endearing, and the news, deals, and quasi-legal torrent sections are handy if you're passionate about anime. If you're not, you should probably join me in giving this site a pass.
Cupidtino
Who you can expect to find: Around 30,000 Apple fans.
How much it'll cost you: Free to browse profiles and send messages; $4.79/month to read messages sent to you.
Cupidtino describes itself as the first (and only) "Mac-inspired" dating site. That's right–if you love Apple products and the people who love Apple products, this site is for you. (The name is a play on "Cupertino," where Apple has its headquarters.) The philosophy behind this dating site is that people who like Apple products often have a lot in common–they tend to be creative types, such as designers, musicians, and writers, and more likely to be compatible with other creative types.
Cupidtino is quick and easy to get started with, providing you have a Mac or an iOS-capable device (yes, the site is designed for Apple fans, and is best accessed from Apple devices). Basic profile information (such as your birthday) is required, but a picture isn't necessary to start browsing Apple fans right away. You can browse profiles and send messages for free, but in order to read messages sent to you, you'll need to pay a minor subscription fee of $4.79 per month–the same price as a Venti Mocha Lite in the Cupertino Starbucks.
The Cupidtino Website is simple and features lots of white space and clean lines (similar to Apple products). This makes it generally easy to navigate, though the site does lack the ability to narrow searches by zip codes or cities. One thing to note is that the people–both men and women–on Cupidtino tend to be a little more skilled with their Mac's photobooth. The profile pictures on this site are clear, crisp, and artistically rendered, making everyone look more attractive in a hipstery, artistic sort of way.
Sarah's take: Is it just me, or do people's photos look fantastic on this site? It's either all the white space or the fact that Apple fans really are more creative types, but dang. Unfortunately, it's not terribly active. I got only a couple of messages in the week or so I was around.
Alex's take: This place is great! It's so clean and simple, with all these cute little icons and big beautiful pictures. There aren't any bells and whistles beyond a basic profile search, but that's really all you need. Well, that and an Apple device. I didn't get many messages during the week, either–perhaps I betrayed my PC proclivities.
Sweet on Geeks
Who you can expect to find: Geeks, especially girl geeks.
How much it'll cost you: You can see people's profiles for free, but if you want to send a message, it'll cost you $5/month for a full membership.
Sweet on Geeks' tagline is "a space where gray matters." The site's owner, Joyce Dales, created the geek-specific dating site in 2007–she was inspired to do so by her own story, in which she met a geek online and noted that it was hard to find geeks on the Internet (of all places!). The 27,000-member site is particularly balanced in the male-to-female ratio, unlike a lot of places on the Internet, and Dales makes sure she actively markets the site to women.
Sweet on Geeks features a simple, basic layout that's reminiscent of an early (circa 2000) HTML page. Although signing up is free, you'll need a full membership to take advantage of the site's messaging features, and fairly quick, even though a picture (or an avatar of some sort) is required. The initial sign-up sheet puts it all out there, and allows you to enter as much or as little the profile information as you like.
There are no toggles for some of the basics (such as whether you're a drinker/smoker or not), just text boxes for you to describe how you feel about the issues. In other words, Sweet on Geek is less of a matchmaking site–it doesn't give you compatibility scores–and more of a social networking site. Accordingly, profiles can be customized with status updates, blog posts, and friend feeds.
Searching for geeks is basic, and you are able to search within X miles of a zip code. You can also search for geeks by keywords. As for the people you'll find here–the good news is that most of them fill out their profiles, so you'll know a lot about their personalities (or lack thereof). The bad news is that a lot of them also use avatars as their pictures, so if you're shallow…well, perhaps you shouldn't be on a geeky dating site in the first place.
Sarah's take: It's much more about social networking than matchmaking or dating. I think it's weird that you can't filter out searches by, say, nonsmokers.
Alex's take: There's something very charming about Sweet on Geeks; it's a small social network in which the founder still actively participates, and the absence of checklists in favor of text fields seems like an earnest attempt to encourage meaningful discussion. If you're looking to dip your toe in the online dating pool but feel intimidated by the size of a free site like OKCupid (see below), Sweet on Geeks might be the perfect fit.
OKCupid
Who you can expect to find: Just about everyone, and then some.
How much it'll cost you: Free.
Although it's a completely free dating site, OKCupid is full of young singles–about 70 percent of its users are between the ages of 18 and 35. Sure, this is at least partly because of the site's features other than online dating–tests, quizzes, and match-up questions that are created by both the staff and the users.
OKCupid has more steps than Cupidtino, yet it's still relatively easy to create a profile and start browsing matches. OKCupid won't start proactively sending you matches until you upload a photo and answer at least 25 personality questions, but you'll still be able to contact and chat with people.
The site is easy to navigate, and there are multiple ways to find matches. You can do a detailed search, or you can do a "Quick Match." Quick Match is sort of like Hot or Not–you rate users based on their photos and profile, and they're eventually sent an e-mail with a grid of user photos. If they rate you highly (and you rated them highly in the first place), OKCupid connects the two of you.
As for what you'll find on OKCupid, 55 percent of the users are men. Also, users seem to run the gamut and are much freer with instant messaging and e-mailing (probably because it's free). In her few days as a member, Sarah received messages from guys who wanted to talk, pay her bills, and, of course, meet up. The good news is that most of the OKCupid users seemed to be there for the dating aspect–not just the quizzes and fun articles, such as the recent "Best Questions to Ask for a First Date."
Sarah's take: This place is surprisingly hoppin' for an online dating site–there are lots of guys (and cute ones, at that) sending messages and making the first move. Also, I love the quizzes–those keep me around for a long time.
Alex's take: I couldn't care less about the quizzes or the cute guys, but OKCupid still seduced me with an intuitive interface and quick personality tests that get straight to the point. If you have a thick skin, I encourage you to submit a photo to OKCupid's experimental MyBestFace engine and crowdsource the eternal question, "Am I hot or not?"
Match.com
Who you can expect to find: Serious online daters.
How much it'll cost you: Free to look around, full benefits start at $18/month.

When people think of online dating, they often think of Match.com. (If you've been on Match.com for a while, you might also think "lawsuit.") Match.com is a popular site for the more serious online dater. The majority of Match.com's users are between the ages of 30 and 49 (51 percent), though the 50-plus demographic (20 percent) is the fastest-growing.
It's free to sign up for Match.com, search for matches, and browse other people's profiles, but any message exchanges require a paid membership. Paid memberships start at $18 per month (for a six-month minimum) and go up to $35 per month (one month minimum). You don't need to complete your profile right away, but you won't show up in Match.com search results until you've finished it (complete with photo).
Match.com has a very comprehensive search engine–you can narrow down your results by faith, languages, pets, salary range, amount of exercise, and interests, among other things. In case you're having a hard time sorting through all of the prospects (even after you narrow it down), Match.com also offers up potential matches in the form of a "Daily 5." Match.com submits five potential matches to you and asks you to say whether or not you're interested–the site then modifies its matches based on your answers.
Sarah's take: I hate to say it, but all of the matches that Match.com sent me as potentials were just so ugly.
Alex's take: Either I registered too late or I'm just not that compatible, because Match.com didn't send me any matches at all. I guess that's a blessing in disguise? Either way, OKCupid pretty much blows Match.com out of the water in every meaningful way.
eHarmony
Who you can expect to find: People who are looking for a serious relationship. Seriously.
How much it'll cost you: Varies, but a popular subscription is $30/month for six months.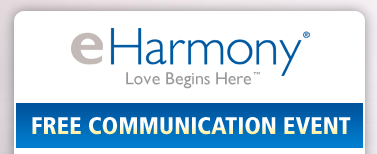 eHarmony is not a dating Website–rather, it's an online matchmaking service. Unlike other sites, which allow users to browse and search for potential matches, eHarmony does all of the legwork for you. That's right–there's no way for you to browse the database of 33 million users, because (let's be serious), if you knew what you wanted, you wouldn't be on eHarmony in the first place.
eHarmony is also a little more complicated to sign up for than other dating sites: Instead of answering a few questions and being paired up with potential matches, each user must fill out a comprehensive relationship questionnaire. The questionnaire helps in the matchmaking process and also indicates that a user is serious about finding a serious relationship (in other words, the questionnaire is in-depth enough that you're not going to just fill it out for fun). And yes, the matchmaking that eHarmony does is based on scientific research of what makes a long-term relationship last.
According to a 2008 study conducted by Harris Interactive, an average of 542 people marry every day in the United States as a result of eHarmony's matchmaking skills. eHarmony doesn't just sit around and wait for its users to meet up, either–they also offer various matchmaking-related services, such as profile advisement (professional writers who will help your profile shine) and secure calling services so users can safely get in touch with each other.
If you're looking for a very serious long-term relationship, eHarmony is the place to be…but if you're looking for anything less, perhaps OKCupid is more your style.
Sarah's take: Well, eHarmony isn't a dating Website–it's a matchmaking Website. This isn't the place to go if you're playing around. Seriously, their questionniare is really long and not for the faint of heart.
Alex's take: So many questions! Online matchmaking is a booming business, and nobody is better at transmuting you into a statistic than the algorithmic alchemists at eHarmony.
So there you have it: no matter what you're looking for, whether it's a serious relationship, a Mac-lovin' honey, or some "OtakuBooty," there's a dating Website out there just for you. That means you have no excuses when February 14 rolls around.