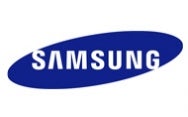 A new Samsung tablet will make its public debut on Sunday evening at the Mobile World Congress (MWC) tradeshow in Barcelona, according to a Friday report by tech news site Pocket-lint. Samsung's new slate will have a larger display than the company's 7-inch Galaxy Tab, but will be thinner and lighter. It will run Android 3.0 (Honeycomb), Google's new tablet-friendly mobile operating system, the report says.
We'll have to wait until Sunday to see if Pocket-lint's scoop pans out, of course. But considering that MWC kicks off Monday, a Sunday night rollout would make strategic sense, especially because the world's tech and business media will be on hand to guarantee major coverage.
From a competitive standpoint, a Samsung tablet announcement might deflect attention away (albeit temporarily) from Motorola's well-received Xoom tablet, which is slated to ship later this month and also runs Android 3.0. And don't forget the unannounced next-generation Apple iPad, which reportedly is already in production. Samsung is smart to trot out its new tablet now, rather than wait until after Apple's attention-grabbing iPad launch, which should happen soon if recent rumors are correct.
Unlike the smaller Galaxy Tab, Samsung's alleged 10.1-inch slate would compete more directly with the iPad, HP TouchPad, Xoom, and a host of other 10-inch tablets scheduled to ship this year. It reportedly will feature an 8-megapixel camera and a dual-core Qualcomm processor, Pocket-lint reports.