The world's largest largest wireless telecommunications show, Mobile World Congress, is just getting started here in Barcelona, Spain where this week dozens of new handsets and tablets will debut. Every February, thousands of journalists, industry people and enthusiasts gather at the picturesque Fira de Barcelona to find out what the next hottest smartphones, tablets and apps will be in the year to come.
Before the show even officially kicked-off Sony Ericsson has already announced its Xperia Play gaming phone (aka the "Playstation phone"), Samsung unveiled the Galaxy Tab 10.1 the Galaxy S II smartphone, and LG announced a 3D smartphone and tablet. We're expecting to see even more tablets, including one possibly from HTC, and of course more 4G phones with dual-core processors. The show officially opens today and runs through Thursday.
(See: Samsung Galaxy Tab 10.1: First Look and Sony Ericsson Xperia Play Gaming Phone: Hands On )
Most news coming out of Mobile World Congress impacts Europe first and the US eventually. For example, last year HTC introduced a new line-up of Android phones that debuted in Europe first, but then came to the United States under different names and slightly tweaked specs.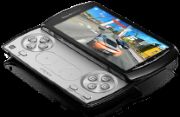 But the show isn't entirely Europe-centric; some really big news that affected the entire industry has been announced here. Two years ago, the second Android phone, the HTC Magic (known as the myTouch in the States) made its debut and last year, Microsoft announced its brand new operating system, Windows Phone 7.
Mobile World Congress draws people as well as companies from all over the world. For example, in one hall you might see Japanese carrier Docomo, RIM Blackberry and an Ireland-based app developer. In terms of scale, Mobile World Congress is about as large as CES — except just about every booth is showcasing something mobile-related.
LG will be making an announcement this morning and HTC will hold their press conference tomorrow morning. Check back here for exciting news from both of these companies as well more news and hands-ons coming straight from the show floor.