At this afternoon's opening keynote at Mobile World Congress in Barcelona, Spain, Microsoft CEO Steve Ballmer announced that Windows Phone 7 will receive a big update in early March.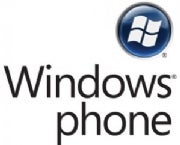 Multitasking and Internet Explorer 9 are the most important updates Ballmer promised, but CDMA support and copy/paste functionality is coming as well. This is great news, but in the world of Android super phones and the impending iPhone 5, is it too little too late for Microsoft's platform?
It was just about a year ago today when Microsoft announced its all-new smartphone platform to a packed room at Mobile World Congress. Microsoft threw out its old operating system, Windows Mobile, and built WP7 from the ground up. Modern, clean, and loaded with powerful applications, WP7 was met mostly with praise. Windows Mobile was known for being archaic, slow and difficult to use, so WP7's breezy interface was a welcome change.
Still, a few glaring omissions kept Windows Phone 7 from posing a serious threat to Android. First, WP7 didn't include third-party multitasking, which was strange considering the old Windows Mobile platform had it. Also, no CDMA WP7 devices seemed to be coming in the near future. And 4G didn't even seem to make a blip on Microsoft's radar.
But the ultimate "what were they thinking?!" feature was copy/paste.
And other than the handful of devices that were announced on AT&T and T-Mobile back in October alongside the OS rollout, there hasn't been a lot of movement in terms of new phones. I am looking forward to more phones coming to Verizon and Sprint when WP7 support for CDMA is announced.
Despite the fact that Windows Phone 7 seems a bit late to the game, this update has some gems. Ballmer demoed the browser, which features graphics and other hardware acceleration, and it looked impressive. Multitasking also looked pretty slick: You hold the back button and your task manager pops up. Another intriguing feature is the Xbox Live Kinect Windows Phone companion coming to WP7.
But as more dual-core Android Gingerbread phones begin to flood the market, it is unclear whether these new features will bolster Microsoft as a worthy competitor to Google's Android Army. The Nokia partnership is promising, though; it will mean more hardware and possibly even wider adoption of the platform among consumers.
Do you have a Windows Phone 7 phone? If you don't, do these updates entice you to get one? Sound off in the comments below and be sure to check out our full coverage of Mobile World Congress.