HTC announced an incredible number of products today, including Facebook phones and a tablet, but it also revealed that it would be launching updates to three popular phones. The Incredible S, the Desire S and the Wildfire S will be heading to Europe and Asia in Q2 2011.
I am a big fan of the HTC Droid Incredible and I know many others are as well. The popular Verizon phone has gained many fans and I'm sure that the Incredible S will impress. There is one disturbing detail, however. The Incredible S will ship with Froyo–not Gingerbread. Let's hope that an upgrade will be available shortly and that the US version (if there is one) will ship with the most recent update of Android. The Incredible sports an 8-megapixel camera, 1GHz processor, 720p video capture and a 4-inch display (larger than the 3.7-inch original Incredible).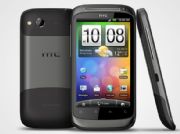 HTC Desire S
The Desire is quite possibly one of the most attractive phones out there, but the Desire S somehow looks even better with an aluminum unibody shell (which is a trademark HTC design detail). Thankfully, this phone runs Gingerbread. It is powered by a 1GHz Snapdragon processor, has a front-facing and back-facing camera (with 720p video capture), and a 3.7-inch WVGA display.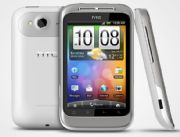 HTC Wildfire
The HTC Wildfire is a bit on the lower end in terms of specs, but a solid phone nonetheless. The Wildfire S is a slight improvement with a better 320-by-480 HVGA 3.2-inch display (the previous generation had a 320-by-240 QVGA display). The Wildfire S also runs Gingerbread and has a 5-megapixel camera.
None of the phones are mind-blowing; in fact, they seem a bit dated considering the onslaught of 4G dual-core processor phones that we've seen at this year's show. Nevertheless, the previous generation of these phones were incredibly popular and HTC is wise to retain the names and designs of the much-loved phones and only slightly tweak the specs.
I'm headed down to the showfloor to get my hands on these phones. Stay tuned for my first impressions and other news coming out of Barcelona at the 2011 Mobile World Congress.