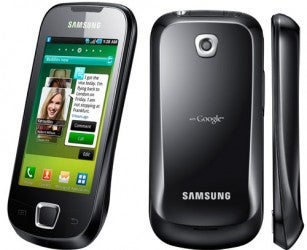 T-Mobile announced two new budget smartphones at Mobile World Congress in Barcelona today-the T-Mobile Move and the Samsung Galaxy Mini. Both phones will become available in the US sometime this Spring, and will likely cost only $50-$75 with a two-year contract.
The Samsung Galaxy Mini
The Samsung Galaxy Mini is part of the wave of budget Android phones now coming to market. The Android 2.2 phone has a modest 3.2-inch display and runs on a small 600GHz ARM processor. The phone has a low-budget 3G radio inside too, allowing download speeds of 3.6 mbps. The phone ships with 150MB of internal memory and can be expanded to 32MB with external storage.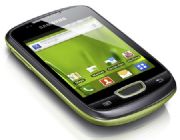 These are truly unimpressive specs, but for some buyers the low price will make it all OK.
The T-Mobile Move is being billed as the "most affordable Android device," although no specific price was announced today. The phone will become available in Europe in May, and will likely come to the US in the following months.
The small handset runs on Android 2.2 (Froyo) a 600 MHz processor. The phone packs an HSPDA radio that will handle a top speed of 7.2 mbps. The display is only 2.8 inches with a resolution of 320 by 240. The camera on the back of the phone is 2 megapixel. The phone has 150MB of internal memory and can support 32MB of external memory; the device ships with a 2GB microSD card.
We will be checking out the phones later on in the hands-on session.
See PCWorld's complete coverage of Mobile World Congress.