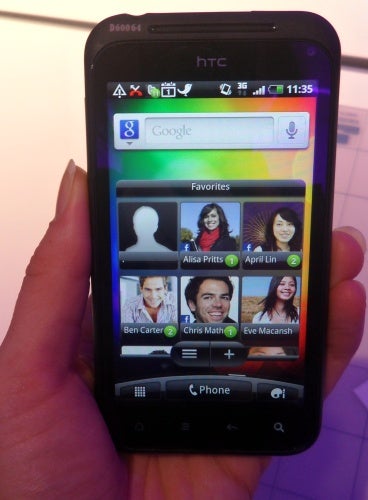 The HTC Droid Incredible was a huge success in the United States when it launched on Verizon. Does the next generation Incredible S measure up? Pretty much. The Incredible S isn't a huge overhaul in design or specs from the original Incredible, but there are some nice little upgrades and tweaks throughout the phone.
The big difference between the Droid Incredible and the Incredible S is that it has a solid unibody aluminum design. This is pretty much becoming HTC's trademark for its high-end phones and I'm all for it. The phone feels tougher, yet more elegant than the somewhat plasticky original Incredible.
There is one disturbing detail, however. The Incredible S will ship with Froyo (2.2)-not Gingerbread. Let's hope that an upgrade will be available shortly and that the US version (if there is one) will ship with the most recent version of Android.
The crisp, bright 4-inch display (bumped up from the original's 3.7 incher) showcases HTC Sense nicely and the UI moved fluidly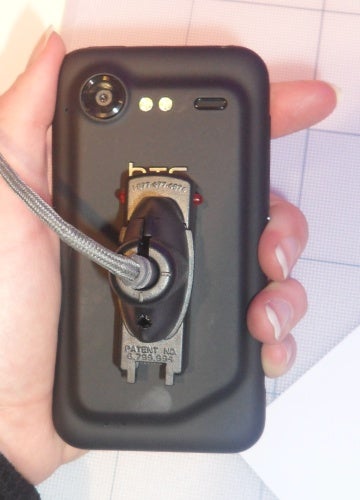 throughout the phone. The Incredible S is powered by a 1GHz Snapdragon processor. We've been hearing so much about dual-core phones that 1GHz seems weak in comparison. But in actuality, there is a lot that goes into how a phone performs other than its processor speed. The Incredible S did just fine as I opened multiple apps and navigated throughout its interface.
The Incredible S sports an 8-megapixel camera and gets the nice upgrade of 720p video capture. Testing out the camera was difficult on the crowded showfloor, but what I shot looked pretty good.
The Incredible S, along with the Desire S and the Wildfire S will be heading to Europe and Asia in Q2 2011.
Hands On With the HTC Incredible S
Check back here for a video hands-on coming soon and see PCWorld's complete coverage of Mobile World Congress.