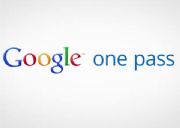 Just one day after Apple announced its new in-app subscription system, Google has announced a similar–but cheaper–system.
Google on Wednesday announced a subscription system for digital content (aimed at tablet and smartphone users) called One Pass. This service allows users to use one account to pay for multiple subscriptions to different publications–similar to Apple's App Store system. Unlike Apple's system, however, One Pass is favorable to publishers–Google will only take a 10 percent cut, rather than a 30 percent cut, of the profits.
Apple announced its newest policy for in-app subscriptions on Tuesday. Apple's service allows publishers to ask for subscriptions–billed on a weekly, monthly, bi-monthly, quarterly, semiannually, or yearly basis. Apple's new policy, however, allows Apple to take 30 percent of the subscription fees.
This large commission drew some criticism from publishers, but ultimately many feel that the iPad/iPhone crowd is too valuable to pass up. Publishers are also able to market their apps outside of the App Store, in order to bypass the commission fee, at the same (or lower) price. However, Apple won't allow publishers to send users outside of the app to purchase a subscription.
Anyway, back to Google–CEO Eric Schmidt told the Wall Street Journal on Wednesday that Google's "intention" is for "publishers to make all the money," and that the 10 percent fee "roughly covers our costs." Schmidt couldn't help but add another jab at Apple in there, "We don't prevent you from knowing, if you're a publisher, who your customers are, like some other people do."
A number of publishers have already signed on to Google's One Pass idea, including Axel Springer AG (Germany's largest newspaper publisher) and Popular Science (who also signed up with Apple's service). Also signed up are the publishers of France's Novel Nouvel Observateur, Spain's Prisa, and Rust Communications.
Google's head of news partnerships for Europe, Middle East, and Africa, Madhav Chinnappa, told the Wall Street Journal that the move had been "planned for weeks" and that it was a "coincidence of timing" that the announcement came just a day after Apple's. (Yeah, right.)
Well played, Google.
Follow Sarah on Twitter (@geeklil) or on Facebook