Ouch! According to Jorma Ollila, chairman of Nokia's board, there will be no Windows 7 phones from the once-mighty phone maker until 2012. At least that's what Ollila told Finnish TV, which Reuters picked up.
Bearing in mind that this year is barely underway, it could be a whole 12 months of ongoing smartphone revolution before Nokia is able to join in with a contemporary product. All it'll be able to offer until then is the creaking Symbian OS, something that arguably has more in common with low-end feature phones than it does with Google Android or Apple iOS. (And if Nokia disagrees with this assessment, why is it switching to Windows Phone 7? Don't they think customers might figure that out?)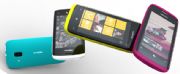 Ollila's statement contradicts what Stephen Elop, Nokia Chief Executive, said Tuesday–that Windows Phone 7 phones will be here by the end of the year. Indeed, Nokia even has even shown mockups of the phone.
Who should we believe? My opinion is that as a chief executive, Elop is inclined to make optimistic predictions, while Ollila is more likely to state the reality of the situation. But I'm a little cynical.
Unless Microsoft is planning a major feature upgrade between now and then, involving a rebrand too, most of the hype behind Windows Phone 7 will dissipate by next year as well.
In 2012 Nokia could turn up late to the revolutionary market square, brandishing a weapon that's actually not that good. As I mentioned, I'm a little cynical.
Nokia's strategic planning is so bizarre that I'm starting to wonder if I'm missing something very clever. Like the best sports coaches, maybe Elop has created a strategy so fiendish that everything will slide into place in 2012 and he'll be considered a genius. Maybe somebody will dig out this blog post, and I'll be mocked and humiliated for believing anything else.
Indeed, one of my suspicions is that Nokia could be waiting for Intel's Medfield mobile chips to come of age, something that will please Microsoft. Nokia might also be waiting for Windows 8. However, if a switch to Intel is true, then Intel CEO Paul Otellini is playing his cards very close to his chest and must be a demon at poker.
The Nokia-Microsoft partnership is apt because both companies are slowly turning into dinosaurs. Microsoft is tied to the concept that in an ideal world, everything worthwhile happens in boxes containing x86 processors and the Internet is only there to provide data for users, rather than provide an entire working platform.
Until recently Nokia believed that smartphones are mostly for business and that everybody else should use feature phones. When Apple came along and changed everything the news apparently didn't reach Finland, where Nokia is headquartered. Google weighed in with its Android OS and most phone manufacturers bowed to kiss its feet, although the best Nokia could do was compare switching to Android to a personal hygiene incident.
Never mind that Android on ARM CPUs is extremely similar to the Windows-and-Intel monopoly that's ruled computing for the past 20 years.
Nokia's big hope was that Maemo and then MeeGo were going set the world on fire. I speak as a fan of both, which is why I can say that was never going to happen.
It's not that Nokia had misplaced faith in open source. It just used it the wrong way. Compare and contrast with Apple, which back in the late 1990s and early 2000s took open source projects in-house and polished them to a fine sheen
Nokia appeared simply to throw money and open source and then waited, with baited breath, for something high-quality to be thrown back. As I've explained in the past, you should never let open source developers follow their noses.
As the waters rose around Nokia's shoulders, its response has been to grab a single piece of flotsam: Windows. But it didn't need to make the relationship exclusive. If there's one thing Nokia does better than anybody else, it's producing a massive and varied product line. Even the hardest-core geek will have trouble naming every Nokia phone on sale right now. Nokia could have sold Android, Symbian, and even MeeGo phones. It already has the sales channels in place for this kind of thing.
I can't help feeling that the ship has sailed, and Nokia is not even aware. In about a year's time it's going to turn up at the dock, brandishing its tickets, and find nothing there but wide-open sea.
Keir Thomas has been making known his opinion about computing matters since the last century, and more recently has written several best-selling books. You can learn more about him at http://keirthomas.com. His Twitter feed is @keirthomas.