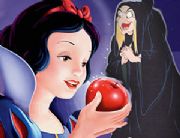 Surprise, surprise: Apple's new approach to subscription services on the iPhone and iPad has attracted the attention of U.S. antitrust enforcers and European regulators.
Apple's policy, announced on Tuesday and effective June 30, mandates that if an app offers a subscription service, it must be sold as an in-app purchase, entitling Apple to a 30 percent cut. Publishers can still sell subscriptions outside of the app without giving anything to Apple, but the in-app option must be an equal or better deal.
Now, the U.S. Department of Justice and Federal Trade Commission are in the preliminary stages of examining the policy, according to the Wall Street Journal. A European Commission spokeswoman told the Journal that the commission is "carefully monitoring the situation."
I'm not a lawyer, so I can't say with any confidence whether regulators' interest will blossom into formal investigations. But it should be obvious to anyone that the poisonous effects of Apple's actions reach far beyond the newspaper industry and the iOS ecosystem.
Monopolistic or Not, Apple's Subscription Policy is Rotten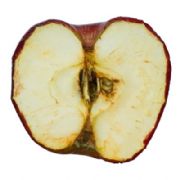 To be honest, I'm not really concerned with newspaper and magazine publishers. Most of them haven't done much with the iPad precisely because an in-app subscription mechanism hasn't been available until now. Apple's new policy isn't taking anything away from them. I'm more worried about existing subscription-based services such as Hulu Plus, Rdio and Pandora, all of which have grown to rely on their iOS apps for subscribers. They're going to get screwed.
In a previous Wall Street Journal article, legal experts suggested that any anti-trust investigations would focus foremost on whether Apple is the dominant player in the phone or tablet market, but that's beside the point. Even if Apple had 50 percent of the tablet market, the iPad would still be an important part of the business plans for services such as Netflix and Amazon's Kindle. In order to make their services as attractive as possible, their strategy is to be on as many devices as possible.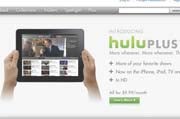 For services with high overhead — say, for licensing music, movies or TV shows — Apple's new plan presents a difficult choice: Stop supporting the iPhone and iPad, or raise prices to accommodate Apple's 30 percent cut.
The big problem is that even subscribers who aren't using Apple products would be affected by price hikes. Services like MOG and Hulu Plus charge one price for access to all supported devices, so unless they start fragmenting their subscriptions — a highly undesirable option, I think — users of other platforms, such as Android, will feel the waves from Apple's ecosystem.
Maybe that's something for regulators to consider.
Follow Jared on Facebook and Twitter for even more tech news and commentary.