The Apple iPhone revolutionized smartphones and ushered in a whole new era of mobile productivity. That said, there is still ample room for improvement. There are thousands of business tools and apps available for the iPhone, but none of them redefines mobile productivity the way VIPorbit does. This app is a game changer.
Techies and salespeople who have been around for a while are probably familiar with ACT!. Originally launched in 1987, ACT! essentially created contact manager and customer relationship software. The company was bought by Symantec in 1993, then sold off in 1999 and was eventually bought by Sage, which still develops the ACT! software.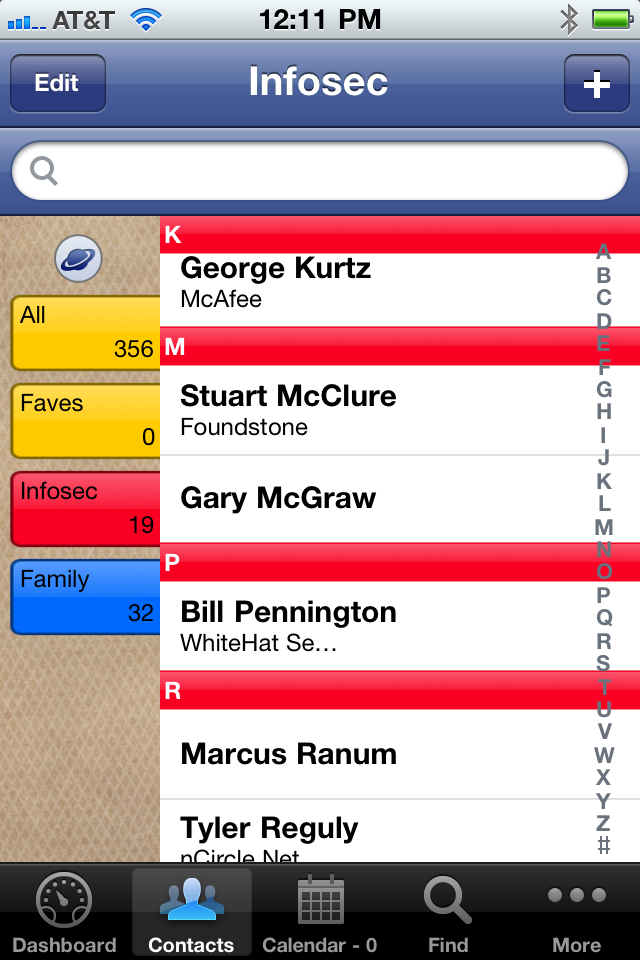 Unfortunately, ACT! is not available for the iPhone–yet. Sage's Web site claims it is coming soon. In the meantime, Mike Muhney–co-developer of the original ACT! software–was frustrated with the one dimensional contact management offered by Apple's iOS, so he got to work and created VIPorbit.
A VIPorbit press release explains, "VIPorbit manages all the information about your relationships, so you can deal with more people, most effectively. In VIPorbit, contacts and calendar are seamlessly integrated, for instant and easy communication, scheduling and automated activity tracking, including a chronology of calls, meetings, to-do's and notes."
"For the first time, millions of iPhone users will have access to a powerful yet easy to use solution that helps them manage and build relationships," said Muhney. "We're delivering an unprecedented level of functionality on an anytime/anywhere platform at an incredible value."
The VIPorbit app provides comprehensive contact and calendar management, as well as six customizable fields to keep track of the contact information that is important to you. You can also instantly connect with a contact–by phone, e-mail, SMS text, Twitter, or Facebook–with a simple tap. If you are missing information, such as the Twitter handle, for a contact the respective icon will be grayed out. But, if you tap it VIPorbit provides an opportunity for you to add the information.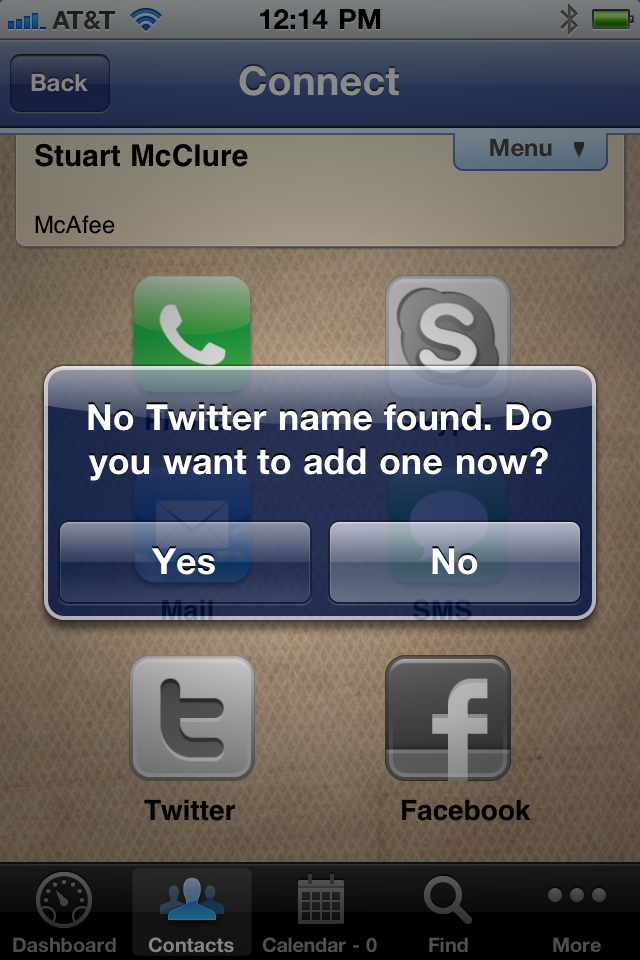 What really sets VIPorbit apart, though, and makes it such a valuable tool, is the concept of "orbits". Think of an orbit as a sphere of influence. Basically, it is a way to group your contacts. But, what makes it more powerful is the fact that a contact can exist in multiple orbits, and that you can instantly see which other contacts share those orbits.
The initial setup of VIPorbit will take some time–making sure you have all of the data entered, creating the orbits, and assigning users to their respective orbits–but it is a worthwhile investment of time and effort to be more productive from that point on.
The app costs $10 which may seem high by Apple App Store price standards, but compared with the benefits it provides the $10 is a relatively small investment. VIPorbit also provides a service called Backup My Stuff which syncs your entire VIPorbit database to the cloud. The service costs $50 per year, but that isn't much compared to what you will lose if your iPhone is lost or stolen and you don't have the data backed up. Besides, you probably spent that much on Starbucks last month without blinking.
If you want your iPhone to be a real mobile productivity tool, check out VIPorbit.