Japan's Fujitsu will soon launch a tablet PC for enterprise users that packs security features not available in most consumer machines.
The Stylistic Q550 will get its official unveiling at next week's Cebit trade show in Germany and has a fingerprint reader, smartcard slot and trusted-platform module (TPM), the company said. (See video of the tablet PC on YouTube.)
The computer will run Windows 7 Professional and uses an Intel "Oak Trail" Atom processor. It has a 10-inch LED touchscreen. Unlike previous Stylistic tablets that required a stylus, the touch interface on the new model also works with a finger.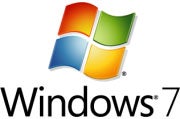 Other features include front and rear cameras, a 32GB or 64GB solid-state disk (SSD) drive, an optional 3G module and a USB port.
Fujitsu says a combination of the low-power processor and LED-backlit screen have helped extend the battery life to around eight hours.
It should appear in Europe in April.
The security features in the tablet PC could answer the demands of some enterprises, but it remains to be seen if tablet computing will take off among corporate users. Tablet PCs have been tried several times in the last decade and have failed to find widespread adoption each time.
The current tablet boom among consumers will likely have some companies looking anew at the products.
Martyn Williams covers Japan and general technology breaking news for The IDG News Service. Follow Martyn on Twitter at @martyn_williams. Martyn's e-mail address is martyn_williams@idg.com