You can tell it's almost time for a round of Apple product announcements, because the rumors are getting hot and heavy about new MacBooks, iPads and iPhones. The Cupertino, California-based company is expected to unleash a new line of MacBook Pros before Friday that may include a new high-speed connection technology, solid-state drives and bigger trackpads. Meanwhile, the world is still waiting for the next version of the iPad, dubbed iPad 2. But you might be waiting well into June, which means the next iPad's launch could collide with the rumored iPhone 5's launch. That is, unless those other rumors are right and the iPad 2 is right around the corner.
'Tis the season for Apple mania, so let's take a look at what's going on.
Happy Birthday Steve
Rumor has it that Apple will release a refreshed line of MacBook Pros on Thursday, February 24. MacRumors was the first blog out of the gate with this rumor, but now Apple Insider says it has independently confirmed February 24. The reason for the Thursday launch? February 24, 2011 just so happens to be Steve Jobs' 56th birthday.
Light Speed
Apple might include a new high-speed peripheral connection technology from Intel called Light Peak in its next round of MacBook Pros, or maybe the iPad 2, according to rumors. Light Peak is reportedly twice as fast as the new USB standard reaching speeds of up to 10 Gb/s versus USB 3.0's 5 Gb/s.
SSD Says BGR
Apple may include solid-state drives into the base model of the next round of MacBook Pros, according to Boy Genius Report. The new MacBooks would be a hybrid system that includes the operating system loaded onto a separate SSD and an optical hard drive for file storage.
Apple introduced flash storage in the MacBook Air in October and did away with optical drives altogether. The company is expected to follow a similar strategy with all of its laptops in the future.
BGR also says the MacBook Pro's new trackpad would be slightly larger than the one found on current models. That may not be surprising considering that Apple's next version of OS X, Lion, is focused on using multi-touch gestures to get around your system.
iPad 2 Delayed Until June
You can forget about getting that snazzy new iPad 2 with a rumored FaceTime camera, snappier processor and more memory in time for Memorial Day. Investment firm Yuanta Securities did some checks in Apple's supply chain and discovered there are "production bottlenecks" at Hon Hai Precision that could delay the iPad 2 until June, according to Bloomberg. Hon Hai Precision is the parent company of Apple's China-based iOS device manufacturer, Foxconn.
If Yuanta Securities is correct, this would mean the iPad would probably be released during Apple's annual Worldwide Developers Conference. The same time that Apple is expected to unveil the iPhone 5.
In December, rumors were circulating that the iPad 2 would launch in April.
iPad 2 Release Imminent
Some U.K. retailers have reportedly run out of iPad supplies, according to IT Pro Portal, prompting rumors of an imminent iPad 2 launch. Meanwhile, U.K. carriers T-Mobile and Orange have recently lowered the prices of iPad 3G models by about $160 each, according to TechRadar, also prompting speculation that the iPad 2 is coming soon.
If the reports coming out of the U.K. are accurate that would suggest Apple plans on releasing iPad 2 without much fanfare since the company has yet to invite the press to an event announcing its latest tablet gadget. Maybe there's more to all that iPad 3 speculation than we realized, or maybe the U.K. issues are the result of supply problems and competitive pressures.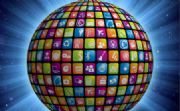 Muddy Waters
Steve Jobs has reportedly waded into Apple's in-app subscription controversy. Apple's new policy will require publishers to offer subscriptions in their iOS apps, and fork over 30 percent of each transaction over to Apple. Some were wondering if the new policy would affect companies such as Dropbox and Evernote as well as content publishers such as newspapers and music and video services. Jobs reportedly said no, the new policy affects only content publishers and not software-as-a-service (SaaS) providers.
That's it for now, but stay tuned for more Apple rumors leading up to the launch of the new MacBook Pros, iPads and iPhones in the coming months.
Connect with Ian Paul (@ianpaul) and Today@PCWorld on Twitter for the latest tech news and analysis.