So, you bought a NookColor. It's a cool device, but if you've had one for a while and find that the novelty is slowly wearing off, you might be wondering what else Barnes & Noble's touchscreen e-reader can do. Wonder no more: Hackers have been hard at work, pushing the NookColor to its limits. Here are a few great things that the NookColor is capable of.
The usual disclaimer: Hack at your own risk. We have not tested any of the hacks covered in this post. Hacking your hardware can unlock cool new features, but it can also render your gadget unusable if you're not careful/don't know what you're doing, or have other unintended consequences. Don't say we didn't warn you.
Honeycomb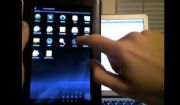 Before Android's newest OS for tablets was even officially introduced by Google, a developer managed to get Honeycomb running on a Nook Color. Generally, it runs pretty smoothly (the graphics in particular), but a few features still need a little bit of work, like the accelerometer and sound. Still, it's a a pretty cool hack to show off to your Android-loving friends. Check out the video of it in action:
Longer Battery Life
As a NookColor owner knows, the battery could be a little better. The processor in the second Nook runs at 800MHz, but a little bit have tinkering has allowed a hacker to boost this to 950MHz. Not only does this hack improve the Nook's processor speed, it actually lowers the Nook's power use, resulting in improved battery life. Plus, it apparently removed the flickering bug that some users have complained of. Get the files you need to get more reading time from the XDA forum thread.
Better Storage
You can also get more storage on your NookColor: A hacker's app allows you to mount your PC's hard drive on the device, as well as other storage devices. The NookColor has two mount points, so you can mount two partitions. Want to give it a go? Get the APK file.
Froyo
Although you can hack your NookColor to run Honeycomb, there are reasons to hack it to run Froyo instead. Froyo is available to run on the Nook Color, and works very well. However, the process of getting Android 2.2 on the e-reader is a little fiddly and, since this hack disables a safety mechanism, it could cause your NookColor to overheat, or worse–explode. Oops. Still, if you're feeling daring, go ahead and find out more about the hack.
Ubuntu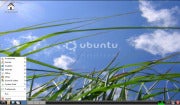 If Android doesn't do it for you, how about Ubuntu Linux? Inspired by similar Ubuntu-on-a-smartphone hacks, an XDA Developers member managed to install Ubuntu on the e-reader. There are still a few bugs and lag when using Ubuntu, but there is plenty of input into the hack's coding currently to change that. The full instructions are available on the forum thread.
Dual-Boot Your E-Reader (Wha??)
Can't decide between an untouched Nook system and a hack one? Dual-boot it! One developer managed to get the his Nook Color running both Froyo or Honeycomb and the normal system. Turn the Nook on for Froyo/Honeycomb, power on and hold the Home button for the normal Nook or turn on and use the volume buttons for Recovery. The choice is yours. Learn more on the developer's mod thread.
Android Market
Once you've taken the leap and installed Android on your Nook, you may notice the Market is not included in the hack. Naturally, there's a hack to add that on for you. Just make sure you have a Gmail account before trying it. NookDevs posted detailed instructions. Also, bear in mind one mistake could mean re-rooting your Nook all over again. Still, this hack may be totally worth the patience once you get a game of Angry Birds going.
Boot Animation
Most animations when a device is booting suck, especially when you have to watch it every time you turn it on. But you can change the Nook Color's boot animation to whatever you want, with–you guessed it–the help of a small hack. By downloading a couple of files, followed by renaming and copying, you can remove the red eye animation (named Droid1) and replace it with your own. Hooray!
DNS Hack
If you want to add your own content to the Nook in addition to what Barnes & Noble provides, the NookDevs have found one way of doing this. The easiest way is when you have the Nook on Wi-Fi, change the DNS address to the one the devs suggest and restart. Then, head over to your desired website and there you have it. Of course, if you have access to Unix/Linus based router, there is a slightly more advanced hack you can try out. Get the full instructions over on NookDev's Wiki.
For more NookColor and Android hacks, visit nookDevs and XDA-Developers; these are a couple of the biggest hacking hotbeds around, and are worth visiting if you are at all interested in the topic.
Have fun hacking! Don't forget to tell us if you come across any other cool hacks for a Nook Color.
Get your GeekTech on: Twitter – Facebook – RSS | Tip us off