Hey Star Wars and Lego fans, Geek Tech has something for you! Young artists from Escola Cuca Advertising School, Sao Paolo Brazil took two of the best things in the whole world and put them together to make Star Wars Lego art prints with the name "Make your own story".
They were created under the direction of Diego Mourão, Gustavo Dorietto, and Lucas Mohallem. If you're into graffiti then check out Vader Sucks, or maybe you're a hopeless romatic and this will fit your style…Personally, I like grilling(with a light saber)!
See the Whitezine post for more examples.
If you're looking for other places to find Lego art, here are some good places to start:
Pasukaru76 on Flickr: This photostream has some incredible staged Lego scenes. Pascal, the creator behind them, is in the middle of a year-long project where he posts daily–or near-daily Lego art. Here's a recent example of his work (used under Creative Commons):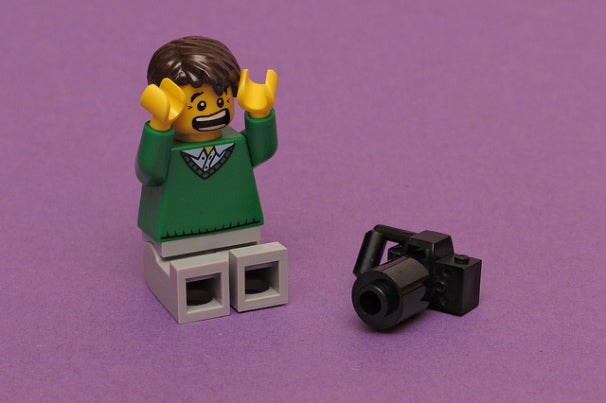 Balakov on Flickr : Another spot on Flickr to find regularly updated Lego art. Many of the examples here are Star Wars-themed as well.
BrickJournal's Pic of the Day : This once-a-day photo series highlights some remarkable Lego creations, ranging from models of Disney characters to elaborate city scenes.
Have you created something awesome with Lego bricks? Why not tell us about it?
Like this? You might also enojy…
Get your GeekTech on: Twitter – Facebook – RSS | Tip us off