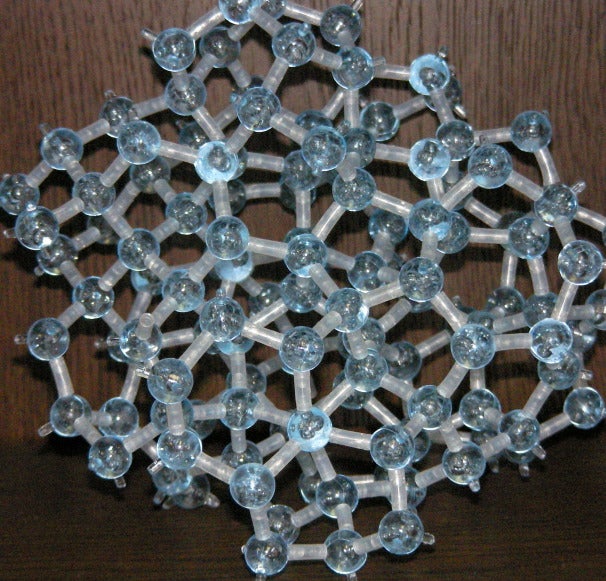 Whoa! Scientists have done it again. Researchers from Columbia University, the University of Tsukuba, and Tel-Aviv University have discovered that quantum fluctuations that take place at near-absolute-zero temperatures can cause some forms of glass to turn into goo.
A few years ago the scientists had a pencil-and-paper result about what would happen to glass near absolute zero, but they couldn't believe what they were seeing. So they put it in a computer quantum simulation and as we all know, computers don't lie (well, not yet, anyway). Normally, science and past research tells us that the colder the temperature, the less energy a particle has, and therefore the less it vibrates. That is, the colder the temperature, the more solid the material. However, as the quantum simulations show, within a few degrees of absolute zero, glass turns to goo. And at a few degrees above that the glass is actually stronger than at room temperature instead of being more brittle as you might expect.
It turns out that at room temperature, glass, an amorphous solid, acts and looks like a solid, but when you bring it down to near absolute zero, the smaller particles of glass have the greatest quantum properties and are able to tunnel through each other creating a free-flowing liquid. At a slightly higher temperature, with fewer quantum effects (larger particle size), the glass density was increased and the glass' strength was increased. Check out Wired Science for the full story and a simulation video.
Now, I just wonder if I'll ever be able to use quantum tenneling to blow glass at the ultra-low temperatures instead of needing a flame. Hmmm…
[Nature Physics via Wired Science / Photo: vitroid on Flickr; used under Creative Commons]
James Mulroy can't type any more because it's approaching absolute zero in his bedroom. He might turn into goo if he doesn't run and turn up the heat!
Like this? You might also enjoy…
Get your GeekTech on: Twitter – Facebook – RSS | Tip us off