In case you haven't noticed, public libraries are moving from being a place about products – books and magazines – to being a place about process – learning and creativity. In this transition, it makes sense for different branches of a public library system to develop different specialties.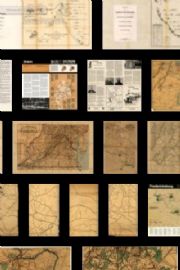 What kind of specialties? One branch could focus on all aspects of design: graphic, architectural, print, fashion and so on. Another branch could focus on digital storytelling, including video, animation, and any other digital tools that can be used for storytelling. A third branch could focus on all aspects of performing arts including dance, juggling, improv, and the like; a fourth branch on music composition; a fifth branch on the process of invention, including the building of robots; a sixth on energy conservation, reuse of materials, and all things green; a seventh on health promotion and preservation; an eighth on playfulness, creativity, writing, and collaborative technologies. And a ninth branch could focus on computer programming and all advanced uses of technology.
Do you get the picture? With different branches specializing in different areas of interest, every branch would not need to strive to be all things to all people. And just as crops benefit from being rotated, so could different branch libraries change their specialty every 10 to 15 years. Every public library would still provide access to digital books. Every public library would also teach basic digital competences.
With different branches providing different specialties, members of the public would have a real incentive to visit a public library across town. New transportation methods for moving people across town in an environmentally sustainable way would need to be invented. Invented where? At the branch library focused on inventions.
Specialty public libraries would also be better situated to charge fees for some of their trainings. This could help libraries be more economically sustainable. The goal ought to be to keep libraries open seven days per week. That's an attainable goal if we think outside of the box.
If you haven't yet visited a specialty public library, I invite you to visit one in your imagination. Walk around. See what the library looks like and experience how it works. If you find the experience fruitful, invite other people to imagine visiting a specialty public library. Yes, this kind of library would be different from the libraries we've come to know and love, but it would share the same purpose: to expand learning opportunities and understanding. The digital public library will rapidly be upon us. It's coming to your neighborhood, perhaps sooner than you or I ever expected.
Are we ready?
Phil Shapiro is an educator and community-builder in the Washington DC-area. He can be reached at philshapiroblogger@gmail.com and on Twitter at http://www.twitter.com/philshapiro
Previous Community Voices blog posts.