Web surfers tired of waiting for the official release of hardware featuring Google's Chrome OS now have a browser-based alternative right at their fingertips: Splashtop Linux 1.0, a downloadable instant-on operating system tailored to life in the cloud.
Splashtop Linux has already been around for some time as an OEM-installed Linux distribution on hardware from vendors including Acer, ASUS, Dell, HP, Lenovo and LG. On Wednesday, however, its maker released the instant-on operating system as a free download, making it widely available to anyone.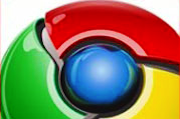 "For people who spend all their time using Web apps and services like Facebook, Twitter, Dropbox Google Docs and Gmail, adding a fast, safe and secure browser-centric environment to the traditional desktop-oriented environment makes total sense," said Phil Sheu, CTO and co-founder of Splashtop Inc. "With Splashtop OS, users don't need to buy new dedicated hardware, and they don't need to wait for six months."
The lightweight, Web-centric operating system is not only optimized for notebooks and netbooks, but it's actually designed as a "companion OS" that co-exists with Windows. Even based on Chromium, Splashtop includes the Google Chrome browser and the Bing search engine. It provides one-click access to the Chrome Web Store for easy installation of thousands of web apps, games, extensions and themes.
Following a beta period that started in November, the free Linux distribution is now available for download from the Splashtop site. A quick video on YouTube demonstrates the operating system in action.
Settings Automatically Imported
Splashtop Linux includes no native applications beyond the Chromium-based browser, and it boots in seconds directly into a start screen featuring a Bing-powered search box. A raft of core plug-ins are pre-installed, including Adobe Flash.
With support for a wide variety of hardware, Splashtop OS sets up easily alongside Windows by automatically importing numerous critical settings from Microsoft's operating system. Web apps, extensions, games and themes can be imported from the Chrome Web Store to personalize the user's experience.
"We picked a Linux kernel version to achieve good hardware compatibility with majority of the PCs from the past few years," explains Sheu in a company blog. "2.6.32 isn't the latest and greatest, but is an ideal platform to make both new and old Wi-Fi chips, audio codecs, and other PC peripherals work. We make use of the SquashFS filesystem and special X11 architecture to cut down on the boot time."
No Separate Installer
Indeed, Splashtop's boot menu allows users to choose between Splashtop OS and Windows upon start-up, requiring no separate installer. Splashtop's maker–formerly known as DeviceVM–estimates that its operating system can be successfully installed on the majority of PC notebooks and netbooks that have shipped in the last three years.
I don't know about you, but I'm not sure why anyone would feel the need to wait for Chrome OS devices. Splashtop is proven, and it's downloadable today. If you value speed and a Web focus, it's time to check it out.
Follow Katherine Noyes on Twitter: @Noyesk .