Motorola's Xoom tablet is the first true challenger to Apple's iPad, in that it runs an operating system designed for tablets — Android 3.0, or Honeycomb — and is comparably-sized with a 10.1-inch display. And after months of hype, it's finally available at Verizon Wireless stores and ready to be picked over by the tech press.
Here's what reviewers are saying about the Motorola Xoom:
Look and Feel
The Xoom has a 10.1-inch, 1280-by-800 resolution display. Compared to an iPad, it's taller and narrower thanks to the widescreen format and smaller bezel, but it weighs about the same. "The weight is manageable for periods of two-handed operation, but intolerable for extended one-handed operation," PCWorld's own Melissa Perenson wrote.
Over at Time magazine, Harry McCracken noted that wider isn't always better: "The iPad's less exaggerated dimensions are superior for reading e-books and other text-centric tasks. But in landscape orientation, the Xoom's extra space makes for comfier typing on the on-screen keyboard. It's also well-proportioned for HD movies."
As for that thin bezel, GigaOM's Kevin Tofel wondered whether it's a little too narrow. "Even my small fingers only just fit and on a few occasions, I've unintentionally tapped the screen when I thought I was touching the bezel," he wrote.
Performance
The Xoom is powered by an Nvidia Tegra 2 processor, and over at AnandTech, Anand Lai Shimpi found swiping between home screens to be "butter smooth." Same goes for scrolling through the browser and using interactive widgets. But he noticed that performance seems more dependent than previous Android versions on how many background apps are running.
One clear advantage for the Xoom over Apple's iPad: transfer speeds. "Anyone who has synced content to an Apple iPad knows how tortuously slowly content moves from PC to device," PCWorld's Perenson wrote. "On the Xoom, waiting wasn't a huge issue: I transferred 700MB of digital pictures to the Xoom in just 3 minutes."
Honeycomb
Android 3.0 makes its debut on the Xoom, and it's a vastly different — some say better — experience than Android for smartphones.
"I've always felt that Android had a rough-around-the edges, geeky feel, with too many steps to do things and too much reliance on menus. But Honeycomb eliminates much of that," wrote Walt Mossberg for All Things Digital. He appreciated tabbed Web browsing, a smart notification bar and live widgets on the home screen.
Cameras
One of the Xoom's main perks over the iPad (for now) is its 5-megapixel front-facing camera and 2-megapixel rear-facing camera.
Engadget's Joshua Topolsky praised the quality of the photos and Honeycomb's picture-taking interface, but felt that the device's size is "completely impractical in most situations."
On the other hand, Wired's Michael Calore and Dylan Tweney noted that "being able to compose a photo while looking at something bigger than a 5×7 print is a real luxury, as it lets you see details you wouldn't otherwise notice on a small phone screen or camera viewfinder."
As for the front-facing camera, GigaOM's Tofel said it's not on par with Apple's Facetime. "Video wasn't as crisp, and there were occasional audio hiccups," he wrote. "And when I rotated the device to portrait mode, my image didn't appear correctly to my caller."
Screen
The screen seems to be a low point among some critics, marred by excess glare. "I expected better: If the Barnes & Noble NookColor could nail the screen and glare issue on its $250 e-reader tablet, why couldn't Motorola overcome glare on its $800 flagship device?" Perenson wrote for PCWorld.
At Time magazine, McCracken wasn't impressed with the display quality either. "I found videos, photos and other graphics to be blockier, blurrier, and/or duller than on the iPad and the Galaxy Tab," he wrote.
Battery
Engadget's testing clocked the battery in at 8 hours and 20 minutes. That's an hour and 13 minutes less than the iPad, but more than any other tablet on the market. "We could easily see maximizing this if you're in airplane mode with a slightly lower brightness setting," Topolsky wrote.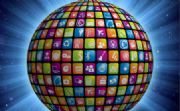 Apps
Third-party app support is going to be hit-or miss until developers start writing software specifically for Android Honeycomb. Time's Harry McCracken had trouble with Facebook and Twitter, and said that other apps "tend to wind up with vast amounts of unused screen space, as if they were wearing an XXL user interface when they'd really fit into a Small." PCWorld's Perenson noted that there's no way to tell from the Android Market which apps have been optimized for Honeycomb.
Verdict
Motorola and Google come out of the gate with an impressive, but flawed product. In addition to the drawbacks noted by reviewers, and the steep $800 price tag, the Xoom is missing Flash support, 4G service and MicroSD storage — all of which will be added later. So it's no surprise that there's a wait-and-see attitude among reviewers.
"Honeycomb and the Xoom are spectacular — unfortunately they're a spectacular work in progress," Topolsky writes for Engadget.
"For those who want a more fully-finished, polished experience … we recommend waiting for a future Android tablet – or the iPad," Calore and Tweney write for Wired.
"If you're interested in a tablet, you'd be wise to wait a couple of months," says the New York Times' David Pogue.
Follow Jared on Facebook and Twitter for even more tech news and commentary.