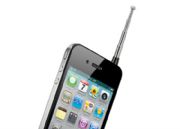 Consumer Reports is back for another round of "antennagate," refusing to recommend the Verizon iPhone 4 due to antenna problems.
We've known for a couple of weeks now that the Verizon iPhone 4 doesn't solve the signal attenuation issues of AT&T's model; the placement of a gap in the phone's external antenna is the same on both versions.
But Consumer Reports says it's done additional testing — including the special tests it ran on AT&T's iPhone 4 — and found that, in areas with low signal, the Verizon iPhone is susceptible to dropped calls when the user covers the antenna gap on the lower left-hand side with a finger or palm.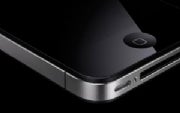 "For that reason, we are not including the Verizon iPhone 4 in our list of recommended smart phones, despite its high ranking in our Ratings," a press release from the organization says. That was the same verdict Consumer Reports reached for the AT&T iPhone 4.
Harsh judgment aside, Consumer Reports notes that complaints about the Verizon iPhone 4 aren't as widespread as they were with AT&T, and it's pretty easy to guess why: Verizon is known for better reception than AT&T, especially in the techie hubs of San Francisco and New York. Because the so-called "death grip" (or the more benign-sounding "death hug") doesn't become an issue unless reception is already poor, the Verizon iPhone 4's antenna issues are less likely to be noticeable.
And really, by now I think the shock value of seeing a design flaw in Apple's pride and joy has worn off. Antennagate certainly didn't stop Apple from selling heaps of iPhones. In fact, the AT&T iPhone 4 is also holding up pretty well against its competition from Big Red. I don't expect another controversy.