Verizon is getting set to offer its customers unified communications services that can include presence information, instant messaging, videoconferencing and fixed-mobile call handoffs through a Cisco Systems-based cloud infrastructure.
The carrier announced on Monday that it would use Cisco's unified communications technology to provide a range of capabilities in various packages, hosted in Verizon data centers. Cloud-based unified communications can cost less than in-house systems and be purchased on a per-seat, per-month basis, reducing capital expenditures, according to Verizon. Later this year, the company plans to deliver a hybrid option that lets users base their UC infrastructure partly in their own premises.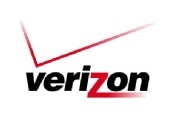 Verizon teamed up with Cisco to deliver the service, called Unified Communications and Collaboration as a Service (UCCaaS), which runs on an infrastructure that is based on Cisco's Unified Computing server platform and virtualized with VMware. Trials of the offering began last year, and it is now in beta testing. Verizon is demonstrating UCCaaS at the Enterprise Connect conference in Orlando this week and will make it generally available in the U.S. in June, and in other parts of the world after that.
The service is designed to combine several types of communication, including instant messaging, VoIP (voice over Internet Protocol) and videoconferencing, into one platform so users can easily move back and forth as needs demand, Verizon said. While in one kind of conversation, a user will be able to shift to another type of session with one click.
In one sample configuration, involving a hypothetical 1,000-employee company with one site buying a three-year contract, Verizon estimates that UCCaaS will cost US$34.53 per user per month, compared with $43.15 for a do-it-yourself system.
Along with the new services, Verizon plans to offer a new type of business voice client that allows employees to effectively use their Android mobile phones as desktop phones. The client platform, called Verizon Mobile UC and due to ship around the same time as UCCaaS, will be a desktop phone with a traditional handset as well as a dock for the mobile phone. It will connect to the enterprise LAN via Ethernet. While using the dock, employees will be able to make calls without consuming voice minutes and take advantage of mobile-phone features such as lists of recently called numbers.
There are also mobile features that work without the desktop dock. For example, UCCaaS can transfer calls between a desk phone and a cell phone in the middle of a call, said Roberta Mackintosh, director for global unified communication and collaboration. For example, a user could stay on a conference call when leaving the office. The platform can carry this out regardless of who the employee's mobile operator is, Mackintosh said.
In time, Cisco's Cius tablet also will play a role in UCCaaS, according to Verizon. The Cius was announced at the International Consumer Electronics Show in January and is scheduled to ship in March with Verizon Wireless as its first carrier partner.
One thing Verizon learned from its trials of UCCaaS was how much enterprises want to customize their UC deployments, Mackintosh said. For example, they want to integrate the UC software with the applications they use in-house and control upgrades to the software used in the platform. UCCaaS will give them that kind of control, she said.
Getting UC as a service can help enterprises both to save money and to fine-tune their UC implementations, according to analyst Cindy Whelan of Current Analysis.
"Verizon can make applications available to the enterprise that they only need for a subset of their employees," Whelan said.
Whelan thinks some enterprises will try out cloud-based unified communications and may move from in-house systems to the cloud in phases. IT managers may not want to stake their jobs on the reliability of Verizon's service as opposed to in-house systems they can control themselves, she said.
The fixed-to-mobile handoff capability is likely to be one of the most popular features among enterprises, Whelan said. She thinks the Mobile UC dock will be adopted first in industry sectors where employees spend a lot of their time moving around the workplace, such as manufacturing and health care.
Stephen Lawson covers mobile, storage and networking technologies for The IDG News Service. Follow Stephen on Twitter at @sdlawsonmedia. Stephen's e-mail address is stephen_lawson@idg.com