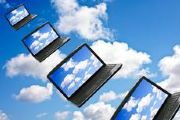 Gmail is hard at work restoring service to about 40,000 Gmail users after a software bug deleted their e-mail messages, folders, labels, and filters. So, while things are looking good for those users affected by the bug, this episode proves, once again, that while Web-based services may be robust, you still have to take responsibility for your own data.
Google also takes responsibility. Ben Treynor, Google's VP Engineering and Site Reliability Czar, said on Google's Gmail blog that Google backs up all Gmail to tape. "Since the tapes are offline, they're protected from such software bugs," he blogged. "But restoring data from them also takes longer than transferring your requests to another data center, which is why it's taken us hours to get the e-mail back instead of milliseconds."
Treynor said a storage software update introduced the unexpected bug, which caused 0.02 percent of Gmail users to temporarily lose access to their e-mail.
It's Not Just Google Services You Need to Worry About
However, it's not just Gmail and other Webmail services that are the problem; we're increasingly using cloud-based tools for work and communication–sites and services such as Twitter, Facebook, Google Docs, Microsoft Office Live, Tumblr, WordPress, Blogger, Posterous, Flickr, Picasa, and on and on.
But that doesn't mean you should forego a solid back-up plan for all your online data. If the worst ever does happen, and a free Web service dumps your stuff permanently, the only response you can reasonably expect from these companies is "Oops, sorry."
With that in mind, here are a few suggestions on how to add an extra layer of security in case the cloud lets you down one day.
Gmail and Friends
The easiest way to create a local backup of your e-mail is to use a basic POP3/IMAP e-mail client such as Mozilla Thunderbird, Apple's Mail app, or Windows Live Mail. If you don't like using an e-mail client for daily use and prefer to use the Web interface instead, just fire up your desktop program on a regular schedule. Even if you launch your desktop client once a month, you will at least have the bulk of your mail stored offline.
Facebook
Facebook recently launched a feature that lets you export almost all of your Facebook data into a handy ZIP file. All you have to do is visit Facebook's export tool and click the download button. Then you'll get an e-mail when your file is ready to download to your desktop. This is an ideal task to do once a month or even once every season. You don't want to lose all those mobile uploads should the worst happen, and this makes it much easier to move your data around should you wish to leave Facebook one day.
Blogging
The best way to save all the hard work you put into your blog posts is to save them on your hard drive before posting them to the cloud. Many blog writing programs are compatible with popular blogging platforms such as Blogger, WordPress, or Tumblr. Mac users can use a blog writing program such as MarsEdit ($40), which saves a back-up of every blog post you write using the app. For Windows users, Microsoft's free Windows Live Writer will save your posts written using the program to a file in your Documents folder called "My Weblog Posts." Most blog services also have an export feature to download all the posts you've already written.
Twitter
You could subscribe to your own Twitter feed using a desktop RSS reader such as NetNewsWire for Mac or FeedDemon for Windows. But most desktop programs limit how many items you can download via RSS. Another option is to try a free service such as TweetBackup or Tweet Scan Backup, which let you grab your past tweets and export them to your desktop. Keep in mind that these services can grab only a chunk of your most recent tweets (Tweet Scan Backup grabs just 1000). If you tweet more than that or are coming close to that limit, make sure you back it up before all your 140-character witticisms are inaccessible.
Backing-up your data may be a pain, but if you want to maintain control while still enjoying Web-based services you owe it to yourself to back up your stuff locally.
Connect with Ian Paul ( @ianpaul ) and Today@PCWorld on Twitter for the latest tech news and analysis.