If the thought of Google Street View cars driving through your hometown and photographing your house (ablaze or not) is unnerving, how do you feel about Google logging the woods behind your house? Or pedaling through your botanical garden?
Too late–that's where Google's going!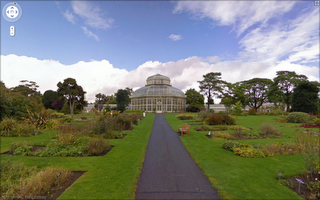 In 2009, Google introduced the Google Trike, a 250-pound, 9-foot-long, 7-foot-high bicycle equipped with the same terrain-charting cameras that deck out its Street View cars. The idea behind the Google Trike is to scope out locations where cars can't go, such as parks, trails, university campuses, pedestrian malls, zoos, and other landmarks.
Now Google has released loads of new images taken from the Trike, such as the Château de Chenonceaux in Civray-de-Touraine, France and the National Botanic Gardens in Dublin. The pictures are accessible through Google Street View.
Trike's Background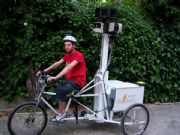 The Trike was the brainchild of Google engineer Daniel Ratner, who visited the car-unfriendly cobblestone streets of Barcelona, Spain. That made him realize that Street View cars weren't adequate for Google's apparent intent to scan and record everything in human history, including every book ever written, the topography of museums, and our Wi-Fi passwords.
During Ratner's recent interview with the San Jose Mercury News , the engineer didn't touch on a subject that's surely on many paranoid minds: What is Google doing with this data? What is Google not planning to scan? The most common public reaction to the Google Trike is not the inclination to hurl rocks or potty-mouthed invectives, but, according to Ratner, is "whether we have ice cream."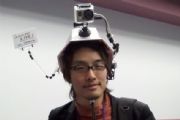 Due to the behemoth's cumbersome weight and size, the Google Trike is usually navigated by soccer players or other muscle-bound athletes. But the logical next step for Google should be to pull a Wafaa Balil or a Takuma Iwasa–who we found at CES 2011–and magnetically attach cameras onto the backs of people's heads, allowing Google to record every single step ever taken by humankind.
Isn't that the kind of "total coverage" we're looking for?