Openness, one of Android's big advantages, can also be the Achilles' heel of the platform. Google has pulled the kill switch on 21 free malware apps from the Android Market and from around 50,000 devices, according to reports. The apps were free illegal downloads of popular apps in the Android Market, repackaged with malware able to steal details from a user's phone.
First discovered by a Reddit user, the apps contained hidden code that could steal information from the phone, according to Android Police . The 21 offending apps were from an Android Market publisher going by the name of Myournet, who repackaged popular free apps from the store with versions with slightly different names in order to deploy the malware. It is estimated the apps raked in around 50,000 downloads in the time they were available.
After notifying Google of the malicious fake apps in the Android Market, Android Police say the company took down the apps in "less than 5 minutes." One of the developers of an original app with a malware equivalent wrote on Reddit that he "noticed the rogue app a bit more than a week ago (I was receiving crash reports sent from the pirated version of the app)."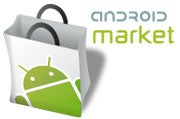 The developers claims he "notified Google about this through all the channels I could think of: DCMA notice, malicious app reporting, Android Market Help… they have yet to respond. Thankfully this was posted on Reddit, since after the post the rogue dev and all his apps have been removed from the market. There really should be a faster/easier way to get Google to act on it!"
Over at Mashable there's a list of the 21 apps taken down by Google, advising those who have downloaded one of the apps on the list to "take your device to your carrier and exchange it for a new one, since you can't be sure that your device and user information is truly secure."
Follow Daniel Ionescu and Today @ PCWorld on Twitter
Note: When you purchase something after clicking links in our articles, we may earn a small commission. Read our affiliate link policy for more details.