The next iteration of the iPad is coming to an Apple Store near you on March 11 at 5 p.m. local time. Apple's new iPad 2 features an Apple-branded 1GHz A5 dual-core processor, 9.7-inch screen with 1024-by-768 resolution, front- and rear-facing cameras, up to 1080p video out support via HDMI, 10 hours of battery life, accelerometer and three-axis gyroscope, and separate GSM and CDMA 3G connectivity options. The iPad 2 will be available in black or white.
That's what the company said, but what about the things it didn't say? Apple hinted at a few interesting points Wednesday about where the company might be going in the future. Here are a few noteworthy items that may not get much press, but are well worth noting.
Post-PC

Welcome to the post-PC era, at least according to Apple. Company CEO Steve Jobs and several other executives took great pains to mention the term 'post-PC' during the iPad 2 announcement Wednesday. To understand what 'post-PC' means you have to look back to Jobs' appearance at the D8 conference in June. "PCs are going to be like trucks," Jobs said at D8. "They are still going to be around…but they are going to be used by one out of x people." Apple is looking forward to a time when most people will use a tablet as their main computing device, and only a small minority of users will hang on to traditional PCs such as laptops and desktops. It appears Apple may even be hoping for the PC-to-tablet switch to happen this year, as it's calling 2011 the "Year of iPad 2."
But is a post-PC world realistic or even practical? The iPad is a great tool for casual Web surfing, videos, and light e-mail use. But when you need to create a word processing document while researching information on the Web, the iPad just isn't up to the task of switching quickly between windows like a desktop PC is.
Then again, many critics believe the iPad and other tablets, such as Motorola's Android-based Xoom, will take a healthy bite out of the PC market this year. Market research firm IHS iSuppli on Wednesday said tablets are a major reason that demand for hard disk drives (HDD), the most common form of storage in PC devices, is dropping. HDD demand will drop 3.9 percent in the first three months of 2011, according to IHS iSuppli predictions. The research firm also believes netbooks are particularly vulnerable to being decimated by the demand for tablet devices.
There's just one problem with all this post-PC hype. If the iPad 2 is truly a post-PC device, then why does it rely on a PC for activation?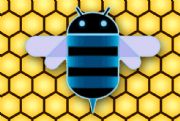 Honeycomb Is A Threat
During Wednesday's iPad 2 event, Jobs took a shot at Google's new mobile OS, Android 3.0 (Honeycomb). The Apple chief pointed out that there are more than 65,000 native apps for the iPad, while iPad competitors have at most about 100 tablet apps. Jobs also argued the iPad has beaten out Android tablets in price and popularity, at least so far.
In 2010, Apple's only real competition was the 7-inch Samsung Galaxy Tab. But with a slew of Honeycomb-powered iPad competitors out this year including the Xoom, Galaxy Tab 10.1, LG G-Slate, and Dell Streak 10, as well as Research In Motion's Blackberry Playbook and the WebOS-powered TouchPad, Apple appears to be feeling the competitive heat.
The iOS X Singularity Continues
Apple has taken the OS X JavaScript engine, called Nitro, and put it into iOS 4.3 for Web browsing that is up to two times faster than iOS 4.2–the ability to render JavaScript quickly is a common benchmark for browser speeds.
This is just the latest move by Apple to swap and share capabilities between OS X and iOS–iOS is based on OS X. In October, Apple gave a sneak peek at the next iteration of OS X, dubbed Lion. The event was all about how the company was transferring some of the best aspects of iOS to its new desktop OS such as more multi-touch integration, iOS-style home screens and full screen mode for most apps.
With the two operating systems merging capabilities–not to mention Apple's constant talk of a post-PC era–you have to wonder how long it will be until all Apple devices are powered by one unified OS.
HDMI Out Is All Business
The iPad 2's capability to output high definition video to an external display via HDMI may be nice for viewing photos at home. But this is Apple's move to make the iPad the must-have tool for business people, teachers, and anyone else who spends a lot of time giving presentations. The company also has two new pages dedicated to explaining why the iPad 2 is an ideal gadget for business and education professionals.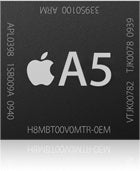 Intel Countdown?
Since the introduction of the original iPad in January 2010, Apple has been putting its own processors into its mobile devices. The iPad 2 is continuing this trend with Apple's new 1GHz dual-core A5 processor, and it's a good bet the rumored iPhone 5 expected in June will also be rocking this chip. The new A5 processor is twice as fast as the single-core A4 chip and offers graphics processing that is 9 times faster than the A4, according to Apple.
So far Apple processors have only shown up in the company's mobile devices. The big question is whether Apple will ever start developing desktop processors for the Mac, instead of using Intel chips.
Connect with Ian Paul (@ianpaul) and Today@PCWorld on Twitter for the latest tech news and analysis.