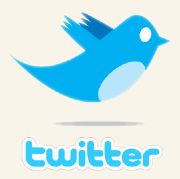 In traditional media, having your TV show go from No. 1 to being shut down indefinitely is bad news, especially when paired with allegedly drug-induced public rants. But on the Web, it spells winning (or, more aptly, #winning) and it's that wave of Internet success that actor Charlie Sheen rides today.
After a series of bizarre and controversial interviews ,including those with Infowars.com and Good Morning America, Charlie Sheen has transported his troubled ink-and-paper tabloid celebrity onto the Web, breaking records, inventing a new pop lexicon, and raking in dollars.
It started when Sheen became @CharlieSheen. Without tweeting a single word, Sheen went from zero to 100,000 followers … in one hour. His Twitter account was pinched from a squatter and fast-tracked to verified status by Ad.ly, a firm that runs celebrity endorsements through Facebook and Twitter. Then, in just 25 hours and 17 minutes, Sheen reached 1 million followers, and is now in the Guinness Book of World Records.
Remember when Ashton Kutcher and CNN's race to score 1 million Twitter followers was a big deal? Remember how long it took? The gambling group Ladbrokes now gives Sheen an even money chance to overtake Justin Bieber in Twitter followers by the end of March.
In the two days that Sheen has been tweeting, he's coined the hashtags #tigerblood and #winning, the former a reference to his tolerance to drugs: "I have tiger's blood and Adonis DNA." Other celebrities are helping the Sheen lexicon: "Sheening," the verb that South Park co-creators Matt Stone and Trey Parker coined , is being used to describe the act of going completely out of control.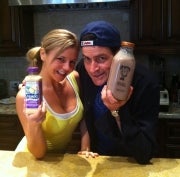 And while some ad companies may shirk from Sheen's modern-day impersonation of Hunter S. Thompson, others are raking in the dough. The Twitter-based image sharing website TwitPic–which hosts Sheen's six photos–is making roughly $1,600 per snapshot, according to Forbes' calculations. However, $1,600 is gumball machine money when compared to the estimated loss of a quarter-billion dollars that CBS is facing now that Two and a Half Men's plug has been pulled.
There's no question about it: Charlie Sheen has become an Internet celebrity, spawning t-shirts, LOLcats, and mash-ups with Charlie Brown. But there's some contention about whether Sheen's recent behavior is helping or hurting his overall reputation. HCD Research conducted a study of 748 Americans that indicated Sheen was less likeable, less favorable and less sincere, and 85 percent polled believe that Sheen cannot stay off drugs.
However, there's no doubt that Sheen has leveraged social media and made it his own.