BlackBerry enthusiasts like to cite RIM's BlackBerry Messenger as a big reason to stick with the smartphone platform, but this perk may not be exclusive forever. According to Boy Genius Report's sources, Research in Motion plans to bring BBM to Android this year.
Details are up in the air, BGR reports. BlackBerry Messenger for Android will likely be a limited service that includes text messaging, but no photos, location or video. It could be a free service, or it could require a one-time payment or monthly subscription. The plan is to launch BBM for Android later this year, possibly followed by the iPhone.
The rumor makes sense at first glance. Although Research in Motion came up with the idea of fluid, real-time instant messaging for smartphones, the BBM concept has since been duplicated on other platforms by Kik and WhatsApp. And with BlackBerry losing market share in the United States to the iPhone and Android, a platform-specific messaging system no longer makes a lot of sense. Bringing BBM to other platforms would make the service stronger while serving as a lure to Research in Motion's own smartphones.
But on another level, BlackBerry would be giving away a huge chunk of its soul. Smartphones are as much about their ecosystems of apps and services as they are about hardware and user interface. RIM would diminish its own ecosystem by bringing one of BlackBerry's main perks to Android and iOS.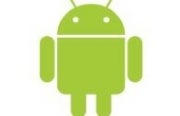 There's another sign that Research in Motion doesn't care about maintaining its own ecosystem: Rumors are rolling in that the upcoming BlackBerry PlayBook tablet will run Android apps. As with the BlackBerry Messenger rumor, it's a risky move for RIM because it would take away from the Playbook's own native app market.
And yet, both rumors, if true, would be a boon for consumers. PlayBook owners would get a wealth of apps right off the bat, and BlackBerry users would get a lot more use out of the messenger service, but neither benefit would dissuade users from straying to other platforms. More than ever, the Crackberry habit would become easier to shake.
Follow Jared on Facebook and Twitter for even more tech news and commentary