Facebook CEO Mark Zuckerberg and his longtime girlfriend, Priscilla Chan, adopted a puppy named Beast and have given him a Facebook fan page. So far, almost 25,000 people "like" Beast and follow the Puli's every fuzzy, adorable move.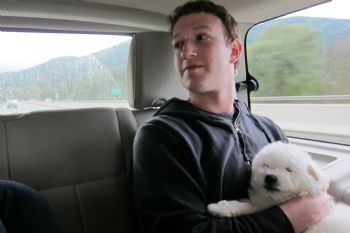 The blogosphere had an expected reaction. Most journalists, finding ourselves with the task of covering a canine adoption despite our fancy, expensive journalism degrees, went the cynical route:
Beast also seems to have Zuckerberg wrapped around his finger, because he bragged in one status update that he "took a dump and made Mark Zuckerberg pick it up."
Note: When you purchase something after clicking links in our articles, we may earn a small commission. Read our affiliate link policy for more details.