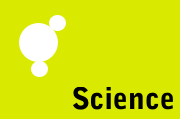 Light emits photons, and when these photos strike an object, they can propel it forward, away from the light source–not a whole lot, mind you, but on a very small scale. Scientists in Hong Kong have recently discovered a way to use a special laser called a Bessel beam to actually pull objects closer to the beam's source.
Normal lasers emit a very focused beam of light, which allows them to be very bright and visible at a great distance. However, the light emitted still dissipates as it travels, so a laser pointed at something farther away will appear less focused and weaker. A Bessel beam, however, will maintain its focus even at vast distances and can even re-create itself, meaning that if you put something in front of it, the beam will appear on the other side.
Hold on, my head is about to explode.
The ability to control the beam's focus and energy allows the operators to keep the pushing force from the laser at a minimum, allowing for alterations in the energy near the object can have a much greater impact.
When the beam is reconstructed on the far side of the object, it surrounds the object in light, which moves in waves that have highs and lows, or crests and troughs (think a sine wave). When a crest hits a trough, it's eliminated, and when a crest hits a crest, it emits even more energy.
When an object is hit by light, it absorbs and then re-emits that energy. Think of the light reflecting off a white wall. If a crest of light on the far side of the object being emitted hits a crest from the Bessel beam on the far side, it creates a bunch of energy. If at the same time a low point light on the near side hits a trough from the Bessel beam they eliminate the force on the near side. This creates a pushlike effect from the far side producing a pull toward the source. Whew.
When I saw tractor beams in Star Trek as a kid, I thought they would be great to reach the candy my mom hid above the fridge. Now that I'm all grown up and 6 feet tall, I think I'd just use it to grab the Xbox controller off my desk from my bed. Keep in mind though that this has all been done on a very small scale, so it might be a long, long, long, long time before we see anything like this adapted to our scale of reality.
Like this? You might also enjoy…
Get your GeekTech on: Twitter – Facebook – RSS | Tip us off