Whether you're starting a new company or just looking to expand your existing brand, you need a presence on the social Web. Facebook, Twitter, and other social sites now play an integral role in the marketplace, connecting businesses with customers, partners, and industries at large. In this simple guide, I'll show you how to quickly establish your social presence and get more out of any social media efforts you may already be making.
It's hard to imagine starting a new company today without beginning with a Web presence, so let's assume you've already registered a domain name for your company (as in www.mycompany.com) and that you already have at least a basic site for your business. From this foundation, it's relatively easy to build a virtuous circle of social interaction that taps into the massive audiences of Twitter, Facebook, YouTube, and other sites.
Develop A Message
It doesn't really matter whether you're a plumber, a building contractor, a restaurateur, or a marketing consultant. No matter what business you're in, you almost certainly have some expertise that people can benefit from. The key to success on the social Web is to offer that expertise in a way that provides real value to your potential followers.
Don't just think, "I need to tell people about my company so they'll come give me their money." It won't work. Instead, consider what skills and knowledge you want people to associate with your brand, and offer a taste in the form of helpful posts that are easy to find. Value begets a following. An endless stream of shameless plugs for your business likely won't.
Even if you're running a one-person plumbing service or a brake repair shop, you have valuable knowledge to share with people on the Web. Share it proudly, and people will find you. And when your followers find themselves in need of your services, you'll be the first name on their minds.
Blogs (Yes, They're Still Relevant)
Various research polls have suggested that blogs are dead. But for longer-form content on a focused topic, they can offer your site's visitors a depth of value that a Facebook page or a Twitter account just can't. A blog with a healthy collection of posts on one topic–say, plumbing or brake repair–can help your site rank in Google search results alongside the sites of your larger competitors, giving you visibility you otherwise might never have hoped for.
Launching a blog is fairly easy, and generally doesn't require the services of a professional Web developer. So unless you're deeply terrified by the prospect of tweaking your site a little, it's well worth giving it a go on your own. Most of the major Web hosting companies now feature simple control panel interfaces that can install a blogging system for you automatically. Many offer a choice of blogging systems, such as WordPress or Drupal. My personal favorite is WordPress, because it supports a massive ecosystem of cool plug-ins and design themes to help you customize your site.
If your company's site is simple and static, showing little more than a picture of your storefront and a paragraph or two about your services, I'd suggest scrapping it and making your blog your front page. With a simple two-column layout, you can make sure your company's vitals appear on every page of the site, so you're not sacrificing the vital information at all.
If your site is a little more complex, it's easy enough to make the blog an addition to what you've already got. Just install the blogging system in a separate folder (I recommend calling it '/blog') and add a prominent link to it on the other pages of your site.
Once your blog is up, you can easily integrate plug-ins and widgets that connect it to Twitter, Facebook, YouTube, Flickr, or whatever other social sites you want to use.
The main focus here should be content. Establish a posting schedule and stick to it. If it's once a week, fine. Just make sure that when people come to your site, they don't find an abandoned blog that you've been neglecting for the last two months.
You want people to come and find informative posts that they'll bookmark for later. If you're a landscaping contractor, think about sharing the little tricks of the trade that anyone can learn and use in their own yards. Inspire your visitors by posting photos of your coolest work. Show off a little. Use your blog as a showcase for what your company can do, and share a little knowledge about how you do it. You don't have to give away proprietary information to be interesting, but if you can reward your visitors with a little education and entertainment, you'll be building real affinity with your brand.
Twitter
Once you've started your blog and posted some cool stuff, the easiest place to share it is Twitter. For its users, Twitter's constant stream of short posts is the closest thing to crack on the Net. And better still, it requires minimal time and effort on your part.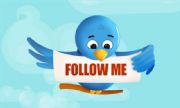 It takes all of a minute to create a Twitter account. Just go to twitter.com and click Sign Up. Enter your name or your company's name in the Full Name field, and then pick a username, which should be as close as possible to your company's name. As with every other popular Web service, you may find that your first choice of username is already taken by someone else. Get a little creative, but not overly so. If your company is Bill's Electric and @billselectric is already taken, try @ElectricWilliam or something similar. By no means should you accept @billselectric3417.
It's important to keep your username short. A long username will work against you when people retweet your messages.
If you already have a Twitter account that's not under your brand name and you have a healthy number of followers, consider changing your username to your brand name. You can do this in the Settings menu, and it won't disrupt your existing account in any way.
To build your following on Twitter, start following people you find interesting. Start with people in your own industry and related fields. After all, they've already demonstrated an interest in content similar to yours, and they probably already have followings that would be interested in the stuff you're going to be tweeting about. Don't spam them. Just follow them, interact with them, and retweet the things that you find interesting. If you're genuine, people will notice and your following will grow.
Under no circumstance should you give in to the temptation to use any service that promises to grow your following by automatically following people or other similar shenanigans. It may seem to work, but you'll almost certainly end up following a few thousand people you have nothing in common with, and who don't care about your message. Let your following grow organically, even if the pace is slower than you'd like. A few dozen followers who actually care about what you have to say will be a lot more valuable to your business than 10,000 followers who don't.
Once you've got a little following going, however small, use your platform to promote special offers for your followers. Small discounts and added extras can entice users to ring you up. But don't overdo the promotional stuff: Always, always, always make valuable, useful content the core of your social strategy.
Next page: Claiming your brand on Facebook and YouTube…
Facebook
With more than 600 million users to date, this Facebook thing looks like it could really take off someday. If your company's not on it yet, it should be.
You have two important ways to claim your brand on Facebook. The first is by having a company page where you can share your blog posts, promote special offers, and interact with your customers and people in your industry. The second is by claiming your actual business location on Facebook Places, so users of the geolocation service see valid, up-to-date information about your company.
Setting up a Facebook page is almost as easy as setting up a Twitter account. Log into Facebook with your regular user account and go to Create a Page. Choose the type of page that best fits your company, and then fill out the short form to continue. You'll just need to enter a little bit of basic information to start with, and you can customize your page in a variety of ways later.
If your company has a single location, you'll want to claim its place by clicking the Local Business or Place option on the Create a Page screen. Choose the type of venue you have from the drop-down menu and fill in the address. You may well find that Facebook is already aware of your location, and this process will give you ownership of the Places page, so you can add a photo of your business and update the listing. PCWorld's Patrick Miller has written a quick guide to Facebook Places that includes some useful tips on claiming your location, and Tony Bradley's Three Ways Businesses Can Take Advantage of Facebook Places offers helpful advice on making the most of the service.
Whether you claim a physical business location or just create a company page, Facebook Pages should be a focal point of your social media marketing effort, because it gives your visitors an easy way to keep up with your brand. To help ensure that visitors to your page click the Like button and become fans, check out JR Raphael's guide to the newly revamped Facebook Pages.
In order to claim a branded username for your Facebook page, you'll need to reach a certain threshold of activity on your page. This basically means getting a bunch of people to like your page and comment on your posts. An easy way to hit this threshold is to simply ask your employees, colleagues, family, and friends to go to your page and click Like. Once you've got 100 people liking your page, click Edit on your page and claim a name for your page the same way you would with any username on any other service. From that point forward, you can send people to facebook.com/yourpagename.
As with Twitter, it's critical that the content you post offers actual value for the people who like your page. Be especially wary of posting excessively about deals and offers, or you risk losing fans fast. Once again, a measured stream of valuable content is the best way to build a following. Blasting your fans with a firehose of self-promotion is a sure way to lose them.
YouTube
Facebook and Twitter get all the glory in the social media world, but YouTube is another important site that can help you build your brand. By uploading informative videos on your core subject matter and embedding them in your blog and your Facebook page, you can offer an effortless learning experience for your visitors.
Since Facebook readily embeds playable YouTube video, it offers a low-friction way for your Facebook fans to share content they find interesting. Be sure to get your business branding into any video you create, but again, subtler is better here. A quick mention of your brand and location or a flash of your logo and URL is all most viewers need. Hitting them over the head with repeated mentions of your company and services only dilutes the value of the content you're creating.
YouTube has successfully trained Web audiences to expect low production values from its content, so don't worry too much about spiffing up your videos with special effects. In fact, avoid that stuff all together. A steady hand with the camera and a simple, clear narrative will do you a lot more good than a bunch of flashy transitions. Unless you're trying to go viral, all you need to do to create a watchable YouTube video is tell people what you're going to show them, and then show it to them. Keep it simple.
Don't just use your personal YouTube account for company videos, though. Take the time to create a separate account using your company's name (or the closest available approximation of it), so people who click through to your channel don't end up seeing a bunch of your home videos intermingled with your business content. Your YouTube channel is an extension of your brand, remember.
To further brand your channel, log in and click Themes and Colors at the top of your channel page. Here you can select from a variety of preset color schemes, or you can click Show advanced options to select your own colors for the various elements of the page. Naturally, you want to select colors that are consistent with your brand identity. You can also use this menu to upload a custom background image with your company's logo.
Creating a custom YouTube background is easy. Just pop open any graphics editor and create an image that's about 1400 pixels wide and 2000 pixels tall. Set the background color of your image to match the background of your logo (or use a logo image with a transparent background for a perfect match) and position the logo on either side of the image. The content area of your YouTube channel is 960 pixels wide, so make sure to leave that much space in the middle of your image.
Consider Other Sites
Between Facebook, Twitter, and YouTube, you'll probably have your hands full giving each channel the attention it needs. But if you do business abroad, or if your business serves a particular niche, there may be other sites you'll want to hit.
For instance, MySpace is mostly irrelevant to mainstream American users, but still serves at least two markets fairly well: the music industry and Southeast Asia. If either of those markets matter to you, you might want to establish an outpost there.
Tie It All Together
If you don't have a full-time staff dedicated to your social media campaign, it would be foolhardy to spend hours a day keeping each of these channels stocked with fresh posts and content. So don't kill yourself trying. Instead, use these channels to share content from your primary channel–your blog.
Make sure your blog features a plug-in that makes it easy for people to tweet your posts or share them on Facebook. This should appear on every page of your site, in a prominent spot. There's nothing presumptuous here: If people like what they see, they'll share it. If not, they won't. But if you don't make it easy for people to share what they find on your site, you can be nearly certain it won't happen.
Stick to your blogging routine, focusing on making great content. Throw video into the mix and embed it on your blog. Tweet your latest blog post as soon as it's live. Link it on your Facebook wall. Along the way, take the time to engage with your followers and fans. Answer their questions, thank them for their feedback (even when it's bad), and generally kill them with kindness. Keep at it, and you should build that proverbial virtuous circle, feeding your social media streams with good content that drives people back to your site and keeps them watching your streams for more.
Meanwhile, add your Facebook page and Twitter handle to your business cards and marketing material. Make sure your existing clientele knows about your social media presence, and consider offering rewards to customers who follow you on Twitter and like you on Facebook. It's an easy way to jumpstart your online audience and keep existing customers and colleagues engaged with your brand.
From start to finish, you should probably be able to complete all of the basic setup steps in this quick guide within a single afternoon. What takes time is the ethereal social element, building relationships. But that, in my view at least, is what business is all about.