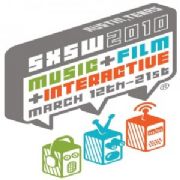 Apple and its iPad are South By SouthWest's latest last-minute unofficial headliner to the join the famed music, film, and interactive technology festival that starts this weekend in Austin, Texas. While the opening date for the festival has been set for months, it was only recently that Apple announced it would set up a 5000-square-foot temporary popup store to hawk its new iPad 2 tablet (that goes on sale the day the festival begins) and other Apple gear.
On Wednesday, Apple began constructing a so-called popup store in the Scarbrough Building on Congress Avenue. This temporary downtown Austin store will open for two weeks beginning on March 11. While Apple already has two Austin stores, this one will be right by the SXSW conference and will certainly be packed with gadget lovers, developers, and an eclectic mix of conference attendees.
Related Slideshow: Apple Retail Stores: Hits and Misses

Apple Turns Up the Buzz
By marrying the iPad 2 launch and the opening of the Austin popup store with the kickoff of SXSW Apple accomplishes two important marketing goals. The first is that attendees who were wondering when they'd make it over to a store to pick up an iPad 2 now have an easy option. Attendees don't have to worry about missing a panel discussion with an Apple store right at the SXSW event.

Apple also gets a chance to capitalize on the SXSW buzz. With all these taste-makers and techies walking around SXSW using their iPad 2, you can guarantee other attendees are going to crave an iPad 2 as well. Whether or not they planned on buying an iPad 2 at all, let alone at SXSW, it's going to be hard to resist not jumping on the iPad bandwagon.
Apple's pop-up store was well thought out. A huge tech event occurring the same day as a huge tech product launches and the two closest stores are out of the way, what do you do? You bring the store to them. The only question is can Apple's pop-up store keep up with the demand?