Pricey Apple iPad challengers, including the Motorola Xoom, Blackberry PlayBook, and HP TouchPad, will be crushed by the iPad 2 in 2011, according to Forrester market analyst Sarah Rotman Epps.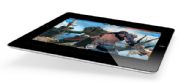 While these tablets may work as well as Apple's tablet, they simply can't match Apple's price or the level of customer service you get at the Apple Store when buying an iPad 2. "Compare the experience of walking into an Apple Store, where the iPad is front and center, to walking into a Verizon store where the Samsung Galaxy Tab is collecting dust at the back of the store and the sales reps don't quite know what to make of it," Epps says in a recent blog post.
Epps believes Apple will claim at least 80 percent of the U.S. consumer tablet market in 2011. IDC recently said the iPad owns about 73 percent of the worldwide tablet market (IDC and PC World are both owned by International Data Group).
Hope On The Horizon
But don't despair, iPad haters; hope remains that a champion may arise to save you from the tasteful simplicity of Apple, and that hero's name is Amazon. Epps argues that Amazon could be inspired to create a Linux-based rival to the iPad 2. The online bookseller may find Apple's recently instituted in-app subscription policy too onerous and could look to compete directly with the iPad instead. Amazon could also afford to sell a tablet at below or just above cost to compete with the iPad 2 and make up those costs in content sales, Epps says. Finally, the average tablet buyer is more likely to trust Amazon than a wireless carrier offering tablets such as the Xoom or Samsung Galaxy Tab 10.1. Twenty-eight percent of people considering a tablet purchase would prefer to buy from Amazon, according to Forrester data. By comparison, only 11 percent say they are interested in buying from a carrier.
Pricing Showdown
It's a little hard to say for certain whether the iPad will dominate in price, but Apple's tablet is off to a strong start. Best Buy is currently selling the 32GB 3G + Wi-Fi Motorola Xoom for $800. The 32GB 3G + Wi-Fi iPad 2 costs $70 less at $730. That's no contest for Apple, but Motorola's CEO Sanjay Jha said in February that a $600 Wi-Fi only Xoom is coming. Apple's 32GB Wi-Fi only iPad 2 sells for the same price.
The iPad 2 may also have a fight on its hands with Research In Motion's Blackberry PlayBook if recent rumors are correct. In February, a screen shot surfaced that purportedly showed a 16GB PlayBook priced at $500 at Office Depot. The 16GB Wi-Fi only iPad 2 is also priced at $500. The downside is the PlayBook has only a 7-inch screen versus the iPad 2's 9.7-inch display. Pricing for the HP TouchPad and the Samsung Galaxy Tab 10.1 have not been announced.
Apple Store vs. Big Box Stores
The claim that users prefer to have their hands held when buying an iPad at the Apple Store rather than buying a Xoom at a big box store is harder to verify. Forrester says it found that two-thirds of U.S. tech buyers prefer to get a new computer with solid tech support. Apple clearly has an advantage over its competition in this regard since Apple has a large chain of retail stores featuring tech support at the Genius Bar, as well as individual and group classes to help you learn how to use your new gadget.
But whether the Genius Bar is enough of a lure to keep you coming back to Apple rather than your local Best Buy or Wal-Mart is unclear.
It's not just Forrester that thinks the iPad 2 will be the dominant player this year. ChangeWave Research in February polled 3,100 people in the U.S. who were planning to buy a tablet in the next 90 days and found that 82 percent of them favored the iPad.
Connect with Ian Paul (@ianpaul) and Today@PCWorld on Twitter for the latest tech news and analysis.