It's not a revelation Google might take another stab at the massive social networking space, and not an unreasonable idea that it would announce the new service here at SXSW interactive, which is all about social networking sites and apps. So today ReadWriteWeb had the story, reporting that Google will announce a social networking site — Google Circles — here at South by Southwest in Austin.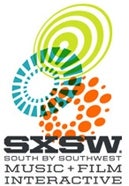 Google Circles, ReadWriteWeb's Marshall Kirkpatrick explains, will allow people to share photos, videos, and status messages with people in their social circle. Google's site will be unique, the speculation goes, because it will seek to understand how we relate to our various social networking friends, determine how truly close to them we are, then adjust the amount of content we share with those people.
If it works well, this could be a major selling point against rival Facebook which, by and large, seems to want us to be close friends with as many people as possible, and share our intimate content accordingly.
But my question still remains: Does Google really "get" social? Services like "Buzz" make me think they don't. The nerds at Google probably spend a lot of time at work, looking at white boards and computer screens, thinking about code. They may have deep theoretical thoughts about social networking.
But do they have a good enough understanding of the nuances of human social interaction in real life to craft an online service that can weave into the natural fabric of the lives of normal people?
Anyway, a little later today, Liz Gannes at All Things Digital threw cold water on the idea that Google Circles would debut here at SXSW. She says Google flatly denies this will happen, but, Gannes writes, Google did not deny that a new social networking service is being developed. But the company did tweet, as @googlesxsw, that "We're not launching any products at #SXSW but we're doing plenty else."
I will attend the Google/ACLU event here in Austin tonight just in case the new service is announced, or demo'd. If we don't see the new service here, it's likely that it will be debuted in May at the Google I/O developer event, which I will also attend.