Data caps are coming to AT&T's U-Verse and DSL services, but they're unlikely to affect the vast majority of customers — for now.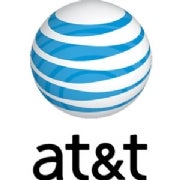 Starting May 2, AT&T will limit DSL customers to 150 GB per month, and U-Verse fiber optics subscribers to 250 GB per month, according to DSL Reports. Overages, which cost $10 for each 50 GB, will only apply to customers who exceed their limits three times or more. If you're an AT&T home Internet subscriber, you should get a notice about the bandwidth caps by the end of this month.
As far as data caps go, AT&T's deal isn't a bad one. It's a lot more lenient than the bandwidth caps that Internet service providers were testing in 2008 and 2009. For example, Time Warner Cable wanted to test caps of up to 40 GB per month for most users, but put those plans on hold in light of a backlash from customers and politicians. AT&T's plan also beats Comcast's policy of cutting off Internet access after 250 GB. To help people avoid accidental overages, AT&T plans to send notifications to customers when they consume 65 percent, 90 percent and 100 percent of their monthly allotment.
But the same concerns over smartphone and tablet data caps apply to wired broadband as well. Although AT&T says its average DSL customers consume 18 GB per month and that only 2 percent of customers will hit their limit, that's not going to be the case forever. Bandwidth-intensive services such as Netflix will push usage higher, especially as people demand higher-quality video streams. And of course, AT&T makes no guarantee that it'll raise caps in tandem with the capacity of its infrastructure.
Still, if AT&T customers accept this cap without a backlash, other ISPs may follow. It's already happening in wireless, and limited wired broadband may become inevitable as well.
Follow Jared on Facebook and Twitter as well as Today @ PCWorld for even more tech news and commentary.